How Can A Foreigner Obtain A Work Permit For Several Workers At Once?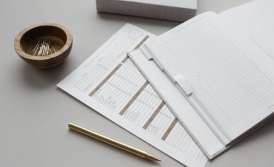 You are an employer who intends to hire foreign employees. You may have many reasons for this.
In our practice we got various requests from companies opening their subsidiaries in Ukraine and wishing to transfer reliable administrators-managers to such "branches". This solution usually facilitates the company governance and ensures its uninterrupted operation.
Or the specifics of your company requires the specialists, which is easier and more reliable to invite from abroad, for example, it can be a chef for your restaurant, or the director of the IT-company. Today, the issue of relocation and moving to another country for a good job surprises no one.
In any case, as an employer, you will have to undertake the process of obtaining a Work Permit for a citizen of India, China, Poland and any other country where you find such a suitable employee.
And here you may face a number of problems:
How not to delay the process?

How to organize the procedure if, for example, there are several workers?

How to draw up an employment agreement correctly? As it is carefully checked by the Employment Office.

What are the restrictions for the minimum wage, as well as for the working conditions of foreigners? Here it is important to remember that there are different categories of foreign workers, with different restrictions on working conditions, requirements for the minimum wage, which must also be taken into account when applying for a work permit.
Without experience, skills, established communication with the Employment Office, understanding of the limitations of the Ukrainian laws when hiring foreigners, this procedure will simply become too stiff to handle and will bring more problems than benefits.
Contact professionals for assistance in obtaining a work permit
!
The best solution to all of the above problems will be to simply contact the professionals that have extensive experience in this area of practice.
We do not just offer you to prepare the documents and submit them to the Employment Office. We offer you a solution to all related issues in one place, as well as a focus on your goal, not on the performance of separately assigned tasks.
Having a profound understanding of labor, tax and migration law we will offer you not just a piece of paper, but an advantageous scheme for employing foreign workers.
You may also like: What Are The Reasons For Revoking A Foreigner's Work Permit?
Obtaining a work permit for a foreigner in Ukraine quickly and easily.
As part of the service we will:
Obtain a work permit for a foreign worker in a week;

Obtain a work permit for any number of employees you want to employ;

Provide you with instructions on further deadlines, e.g. for submitting the employment agreement to the Employment Office. Such guidelines will help you avoid having your employee's work permit revoked;

Do it all in one place - we will arrange the insurance policies for your workers, which is a prerequisite for obtaining a work permit;

Suggest you the best option for your employee to enter Ukraine;

Solve all migration issues related to border crossing, as well as handle all formalities on the legal stay of a foreigner for a long period;

Suggest you variants of arranging employment relations with your worker, which will help you to optimally solve the issues of taxation and the minimum rate of the employee;

Undertake the entire procedure of obtaining a work permit - you will only get a finished result.
The list of documents and the basic conditions for obtaining a Work Permit for a foreigner can be found here. On the service page you will also find a description of packages for obtaining work permits, from which you can choose the one that suits you best.
Please note! Many employers, when considering the necessity for their employee to move to Ukraine and possible options of staying there, immediately negotiate with the employee the possibility of obtaining a residence permit in Ukraine. It's worth remembering that a work permit alone does not authorize a foreigner to officially stay in Ukraine. A work permit is only the basis for obtaining a D-type visa to Ukraine (it entitles you to stay for 90 days in the country), or to obtain a residence permit by employment. However, only a residence permit will enable the employee to comfortably stay in the territory of Ukraine for the entire work permit validity period. In this case, we offer a package of services work permit+residence permit for each employee. You can clarify the terms and conditions of this package with our employee.
You can find an example of our assistance with the relocation of IT-workers in Ukraine here.
Do you need assistance in obtaining a Work Permit for your workers? Don't hesitate to contact us! We will help you get a Work Permit for any number of your employees and make sure that you have no problems with the Employment Office in the future.
Didn't find an answer to your question?
Learn more about the procedure for obtaining a Work Permit in Ukraine here.
Learn more about the legal support services for IT-companies here.
We are ready to help you!
Contact us by mail [email protected], by phone number +38 044 499 47 99or by filling out the form: