The Ministry of Health of Ukraine points to importance of provision of anti-radiation protection in dentistry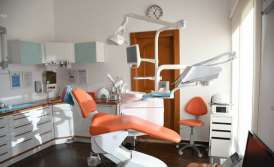 The Ministry of Health of Ukraine defines requirements for installation of X-ray equipment in dentists' cabinets in its new Order dated the 22th of November 2017 no. 1126 (hereinafter- the Order no. 1126). At the same changes were putted into the Order of the Ministry of Health of Ukraine dated the 4th of June 2007 no. 294.

These changes are aimed at improvement of anti-radiation protection of population.

According to the Order no. 1126 dentists' cabinets, which are equipped with X-ray for studying an oral cavity, can be located into residential houses and nearby them only if legal requirements are followed.

The number of X-ray images mustn't be more than 100 for week then a dose of irradiation won't be overtopped for personnel.

If an irradiation is directed on entrance doors or windows of the first floors then it is forbidden to install X-ray.

Before installing dentists' cabinets in residential buildings which were built a long time ago then you have to be sure that thickness and material of inter-floor ceilings can provide necessary level of anti-radiation protection. In another case you must to install additional inter-floor ceilings for more effective protection from radiation.

Also the Order defines the main requirements which are applied X-ray equipment, photo-laboratory, level of qualification of a laboratory assistant, who will conduct X-ray procedures in dentistry.
We are ready to help you!
Contact us by mail [email protected] or by filling out the form: