Legal Support of IT Companies in Ukraine in 2023: Solving Legal Issues of IT Business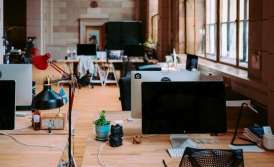 The start of IT-business is connected with many problems. But it is worth overcoming all the difficulties, because the IT-sector is currently the fastest growing area of business not only in Ukraine, but also worldwide. We all know that a successful IT-startup promises huge profits and the ability to establish a foothold not only in Ukraine, but also to quickly enter the international market.
But let's imagine how many legal issues you will face in addition to the standard problems like finding an office or customers:
What legal structure is better to choose for your IT business?

How to organize work with IT-specialists, which you will employ: through employment agreements or cooperation with sole proprietors?

How to avoid tax problems? How to solve the issues of royalties and double taxation?

How to maximally protect your copyrights for the produced product? Moreover, how to solve all the issues of authorship with the direct developer of the software?

What to do so you don't get lost when concluding agreements with contractors, including foreign customers?

How to properly organize a cash flow in your company? How to correctly deposit and withdraw money from the company?
Our lawyers can give you the answer to each of these questions and dozens of others. Moreover, we will not only explain to you all the unclear points, but we will also solve all the problems in practice. We offer you quality legal support of your IT-business.
Do you have a great idea and skills to start an IT project? That's great! And we have a clear understanding of how it can and should work in practice, bringing benefits but staying within the law. Together we can quickly and easily breathe life into your IT business.
You may also like: Tax Optimization of Your IT Business
Legal advice on starting and supporting an IT business in Ukraine
Since starting an IT-business has many subtle aspects, let's pay attention to one of them, for example, the issue of concluding a copyright agreement or a civil law contract with your employees. We will elaborate on the other aspects of starting an IT business in our next articles, or you are welcome to ask our relevant lawyer all the questions at a personal consultation.
So, we all know the situation when an IT startup is created for developing certain products (it may be web design, software design for certain projects or other IT services), and a staff of specialists is hired to develop the product.
Of course, the goal of the project is not just to develop a program, but to sell such a product and do it profitably. But who is the author of the program in this case? That is, who has all the rights to sell the right to use the product? It is on this ground that disputes often arise and affect the work of IT companies.
The solution is simple - all your relationships with the IT-developers shall be regulated, at least by means of civil law contracts, and the ownership rights to the intellectual property shall be specified and recognized in appropriate documents.
Thus, at the stage of regulating relationships in the IT-companies, we advise to prescribe the following points in contracts:
Obligation to register the copyrights to the software, in order to avoid additional legal risks;

Clearly define the subject of the contract and the scope of work in accordance with the development specifications;

The contract shall specify whether individual parts of the software can be used, and whether the rights to individual parts can be alienated or transferred to third parties;

The contract shall stipulate the rights and obligations of the parties, including deadlines for design work;

Specify the ownership of the exclusive rights of the co-authors in proportions and depending on their contribution to the software, including the distribution of profits;

Specify the procedure of transferring the finished parts of the software, for example, through the signing of the Acceptance and Transfer Act;

The rights of the parties to use the program, its modification and creation of derivative works shall be clearly determined;

Most often such contracts include a clause on confidentiality;

Of course, the liability of the parties must be prescribed, and the court to which the parties will apply in case of disputes must be clearly stated.
You can learn more about the development of the product and the transfer of rights to use it to your Clients here.
The cost of legal support services for IT-companies depends on the exact amount of services you need. Are we talking about starting a business or monthly legal support? Solution of one particular problem, such as registration of a TM for your brand, drafting of contracts for the right to use software, or do you need a whole range of actions to develop your business?
On our service page you can choose a package of services that best meet your needs. Or contact our specialists by phone for a personal calculation of the price of IT-lawyer services.
You may also like: What to Do in Case of Search in an IT Company?
Legal support services for IT projects from our company
We offer both specific services for an IT-business, and legal services that can solve common problems for any business in Ukraine.
Standard legal services for an IT-business include:
Registration of IT companies, taking into account the legal structure you choose (outstaffing, Internet outsourcing, e-business, etc.);

Assistance with the development of documentation for the operation of the Internet project (everything from the public offer to the company's personnel documentation);

Assistance with drafting contracts, including employment agreements with IT specialists or contracts for developing web-sites, software and using cloud technologies, etc;

Legal tax consulting concerning IT-business tax optimization;

Legal consulting on cryptocurrencies and their trading in Ukraine;

Assistance with protection of personal data;

Legal support for attracting investments to your project.
Additional legal services that may be needed in the development of IT-business in Ukraine:
Trademark registration for your brand or brand protection in other ways, if trademark registration can't be registered for some reason (read here);

Obtaining work permits for foreign specialists in Ukraine, including in large numbers or on a permanent basis (for companies that work with foreign specialists on a project basis);

Representation of the Client's interests at state authorities: tax offices, courts, assistance during inspections of other instances;

Protection of your interests in courts in disputes with contractors, for example, concerning the protection of the software copyright, etc.;

Outsourced accounting services for your project - we provide accounting support services, under the supervision of a lawyer, which creates a double control and guarantees to our Clients.
We are your partner in all legal matters. This means that when starting or developing your IT business in Ukraine, you don't have to go to someone else to get work permits for foreign specialists or tax consulting. You can get everything you need in one place, and continue getting quality legal services every month by choosing a service package which is convenient for you in terms of cost and scope of services.
Do you want to develop your IT business in Ukraine, but do not want to pollute your head with legal aspects? Don't hesitate to contact us! We will provide comprehensive legal support and help to solve various tasks which you may face as a business owner.
Didn't find an answer to your question?
Price and nuances of providing legal support services to IT-companies here.

View our offer for foreign Clients.
We are ready to help you!
Contact us by mail [email protected] or by filling out the form: