Registration of withdrawal from foreign citizenship after obtaining citizenship of Ukraine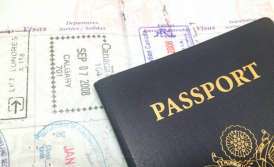 After receiving a certificate of registration as a citizen of Ukraine, many citizens (nationals) of other states face the problem of the need to renounce the citizenship (nationality) of a foreign country.
However, if a person has several citizenships, he/she will need to renounce all of them. For example, if the Client has Russian and Italian citizenship, then he/she will have to renounce both citizenships.
The complexity of the procedure is that it is necessary to apply remotely to the state authorities in the country of former citizenship. Many of them require the passage of bureaucratic procedures and can make you wait a long time for the desired document.
You may also like: Grounds for Obtaining Ukrainian Citizenship
Option 1: Declaration of renunciation of foreign citizenship
The law of Ukraine offers several options for solving this issue. The first and the simplest is to submit a declaration of renunciation of foreign citizenship. But, unfortunately, it does not apply to all, but only to the following cases:
1. If documents are submitted to a foreign consulate for renunciation of citizenship, but at the end of a certain period of time given for this purpose, the document confirming the termination of citizenship of this country has not been received.
If the law does not set a specific deadline, then two years are counted from the date of submission of documents. Most often this applies to countries such as Iran and Afghanistan, where there is practically no such procedure as renunciation of citizenship.
2. If the legislation of a foreign state does not provide for a procedure for terminating its citizenship at the initiative of the citizen, as for example, in Tunisia. In such a situation, a person simply submits an application for renunciation of nationality at the consulate in an arbitrary form. This option is also suitable in a situation where such a procedure is not carried out at all (e.g. Kingdom of Morocco).
3. If the cost of citizenship renunciation is twice more than half of the minimum wage, established by the law in Ukraine, at the time when the person received the citizenship of Ukraine. As a rule, the cost of renunciation of citizenship is stated in US dollars or euros, so at the rate of the NBU we translate it into hryvnia and calculate from this amount. For example, the renunciation costs 200 Euro (UAH 6,349.28), the date of citizenship is obtained on 01.02.2022, the minimum wage on that date is UAH 6,500. Accordingly, 50% of 6,500 = UAH 3,250. UAH 6,349.28 is more than UAH 3,250 - then you can file a declaration.
Please note! After submitting the declaration, the person is obliged to send his/her national passport to the consulate.
In addition, the law provides for a category of persons who are not subject to the renunciation of citizenship, but shall submit declarations:
foreigners who serve (served) in the Armed Forces of Ukraine under a contract, provided assistance to military formations created under the legislation of Ukraine, were involved in the anti-terrorist operation, etc., as well as their spouse who received a residence permit on this basis;
foreigners, their spouse, who are citizens of the state recognized by the Supreme Council of Ukraine as an aggressor state or an occupant state, and who were persecuted in their country;
foreigners recognized as refugees or granted asylum in Ukraine.

The Declaration is quite a long and complicated document, the main thing here is to enter the correct information and choose the items that are relevant to your specific situation.
You may also like: May I Stay in Ukraine While Waiting for the Residence Permit?
Option 2: Obtaining the required certificate through the consulate in Ukraine
The second way is to submit documents to the consulate for renunciation of citizenship. As a rule, this is an application, a document of absence of tax and other debts, and a document confirming the acquisition of Ukrainian citizenship.
Many countries today may require a document on deregistration from the military register, etc.
For renunciation of citizenship a consular fee is charged. Therefore, even before submitting documents for Ukrainian citizenship, you should familiarize yourself with the peculiarities of renunciation of citizenship of your country.
No document on renunciation of citizenship is provided in cases when there is an international agreement between Ukraine and the state of which the foreigner is a citizen, on a simplified procedure for obtaining citizenship. For example, there is an agreement between Ukraine and such states as Tajikistan, Belarus and Kyrgyzstan.
In such cases an application for change of citizenship is submitted, and after execution of documents confirming Ukrainian citizenship, specialists of the migration service withdraw the national passport and send it independently to the relevant consular institution for termination of citizenship, and the person receives a passport of a citizen of Ukraine.
Also, renunciation of citizenship is not required when the legislation of a foreign state provides for automatic termination of citizenship by a person simultaneously with the acquisition of citizenship of another state.
In order to choose the option correctly, you need to study in advance the issue of renunciation of citizenship of your country, as well as the peculiarities of the legislation of Ukraine. And if a foreigner has several citizenships, in order not to get confused with all the procedures, it is better to address a competent lawyer.
Our team offers you:
Analysis of your situation and selection of the optimal algorithm for obtaining Ukrainian citizenship, including the procedure for renunciation of foreign citizenship;
Legal support for obtaining citizenship of Ukraine and the withdrawal of foreign citizenship;
Assistance with visas, insurance policies and other necessary documents in Ukraine;
Preparation of all documents and their submission to the State Migration Service, legal support at migration authorities.
Please see the cost of obtaining Ukrainian citizenship with our company here.
Contact us if you want to obtain Ukrainian citizenship easily and without problems!
Didn't find the answer to your question?
We are ready to help you!
Contact us by mail [email protected] or by filling out the form: