Registration of withdrawal from foreign citizenship after obtaining citizenship of Ukraine
Cost of services:
from 1500 USD
Obtain Ukrainian citizenship
from 200 USD
Consultation of a lawyer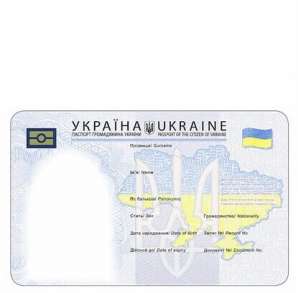 Reviews of our Clients
L. Chervonyuk, LLC "Vitalux"
Vitalux company highly appreciates results of cooperation with Law firm "Pravova dopomoga", can characterize it as a reliable partner and based on personal experience is ready to recommend it to interested persons...
G. Zeynep Kucuk, SANOVEL ILAC SAN. ve TIC. A.S.
Helped with the liquidation of a foreign representative office in Ukraine
Chief ophthalmologist of Ukraine, Oksana Vitovska, All-Ukrainian alliance of ophthalmologists
We would like to express sincere gratitute to the team of Law firm "Pravova dopomoga" and personally to Volodymyr Gurlov for professionalism and purposefulness in your work.
Partner, Denis Y. Lysenko, Vasil Kisil & Partners
... we would like to express our respect and gratitude for the fruitful cooperation.
... our work on joint projects assured us of your high level of professionalism

General Manager Stashkevych I.Y., LLC "Trading company" Rud"
We would like to indicate that law firm "Pravova Dopomoga" has become a reliable partner for legal services provision and we can recommend it as a team of qualified professionals who are easy and pleasant to deal with
General director I.Logvinenko , Bravo Airways
Bravo Airways company expresses its gratitude to law firm "Pravova Dopomoga" for high quality and timely provision of legal services.

General director Skibinskiy V., Yokogawa Electric Ukraine Ltd.
Yokogawa Electric Ukraine Ltd. recommends Vladimir Gurlov and his team of lawyers as a reliable legal partner and advisor for foreign businesses in Ukraine...
President Tedeev E.S., Ukrainian wrestling association
Ukrainian wrestling association would like to express its sincere appreciation to the team of Law firm "Pravova Dopomoga" for mutually beneficial cooperation
After receiving a certificate of registration as a citizen of Ukraine, many citizens (nationals) of other states face the problem of the need to renounce the citizenship (nationality) of a foreign country.
However, if a person has several citizenships, he/she will need to renounce all of them. For example, if the Client has Russian and Italian citizenship, then he/she will have to renounce both citizenships.
The complexity of the procedure is that it is necessary to apply remotely to the state authorities in the country of former citizenship. Many of them require the passage of bureaucratic procedures and can make you wait a long time for the desired document.
You may also like: Grounds for Obtaining Ukrainian Citizenship
Option one: declaration of renunciation of foreign citizenship
The legislation of Ukraine offers several options for solving this issue. The first and simplest is to submit a declaration of renunciation of foreign citizenship. But, unfortunately, it does not apply to all, but only to the following cases:
1. If documents have been submitted to a foreign consulate for relinquishment of citizenship, but after a certain period of time, for reasons beyond their control, they cannot receive a document confirming the termination of citizenship of this country
If the legislation does not establish a specific term, then two years are counted from the moment of submission of documents. Most often, this applies to countries such as Iran and Afghanistan, where there is practically no such procedure as leaving citizenship.
2. If the legislation of a foreign country does not provide for the procedure for terminating its citizenship at the initiative of a citizen, for example in Tunisia. In such a situation, a person simply submits an application for renunciation of citizenship to the consulate in an arbitrary form. Also, this option is suitable in a situation where such a procedure is not carried out at all (for example, the Kingdom of Morocco).
Important! After submitting the declaration, the person is obliged to send his national passport to the consulate.
The legislation also provides for a category of persons who do not issue a withdrawal from citizenship, but submit declarations:
foreigners who serve (have served) in the Armed Forces of Ukraine under a contract, provided assistance to military formations created in accordance with the legislation of Ukraine, were involved in an anti-terrorist operation, etc., as well as their spouses who received a residence permit on this basis;
a foreigner, his spouse, who are citizens of a state recognized by the Verkhovna Rada of Ukraine as an aggressor state or an occupying state, and were persecuted in their country (in this case, it is important to confirm the fact of persecution);
foreigners who have been recognized as refugees or who have been granted asylum in Ukraine;
a person who has outstanding merits for Ukraine or whose admission to Ukrainian citizenship is in the state interest;
has a residence permit obtained on the basis of providing instructional, radio-technical, and explosive assistance to the Armed Forces and the military.
The declaration is a rather voluminous and difficult to fill out document, the main thing here is to enter the correct information and select the items that relate to your specific situation.
Interesting: Is it possible not to leave Ukraine while waiting for citizenship?
Option two: get the necessary certificate through the consulate in Ukraine
The second way is to submit documents to the consulate for renunciation of citizenship. As a rule, this is a relevant application, a document on the absence of tax and other debts and a document confirming the acquisition of Ukrainian citizenship.
Today, many countries may require a document of removal from military registration and/or registered residence, etc.
A consular fee is charged for relinquishing citizenship.
In order to avoid situations when the citizenship of Ukraine has been obtained, but there is no possibility to formalize exit, before submitting documents for citizenship, we advise you to familiarize yourself with the features of exiting the citizenship of your country.
A document on relinquishment of citizenship is not provided in cases where an international agreement has been concluded between Ukraine and the state of which the foreigner is a citizen, according to which the termination of the citizenship of this state occurs simultaneously with the acquisition of Ukrainian citizenship.
For example, a relevant agreement exists between Ukraine and such states as Tajikistan and Kyrgyzstan.
In such cases, an application for a change of citizenship is submitted, and after processing the documents confirming Ukrainian citizenship, specialists of the migration service withdraw the national passport and independently send it to the relevant consular institution for termination of citizenship, and the person receives a passport of a citizen of Ukraine.
Renunciation of citizenship is also not required when the legislation of a foreign state provides for the automatic termination of citizenship by a person simultaneously with the acquisition of citizenship of another state.
In order to choose your option correctly, you need to study in advance the issue of leaving the citizenship of your country, as well as the peculiarities of the legislation of Ukraine. And if a foreigner has several citizenships, then in order not to get confused with all the procedures, it is better to contact a qualified lawyer.
Our team offers you:
Analysis of your situation and selection of the optimal algorithm for acquiring citizenship in Ukraine, including the procedure for exiting foreign citizenship;
Legal support for the acquisition of Ukrainian citizenship and exit from foreign citizenship;
Assistance with visas for entry, insurance and other necessary documents in Ukraine;
Preparation of all documents and their submission to the State Migration Service, accompanying a lawyer in the migration authorities.
The cost of acquiring Ukrainian citizenship with our company can be found here.
Contact us if you want to obtain Ukrainian citizenship simply and without problems!
Didn't find the answer to your question?
We are ready to help you!
Contact us by mail [email protected] or by filling out the form: