Grounds for obtaining citizenship in Ukraine in 2023
Cost of services:
from 1500 USD
Obtain Ukrainian citizenship
from 200 USD
Consultation of a lawyer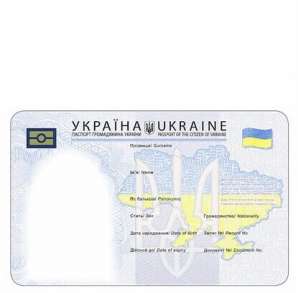 Reviews of our Clients
General director I.Logvinenko , Bravo Airways
Bravo Airways company expresses its gratitude to law firm "Pravova Dopomoga" for high quality and timely provision of legal services.

President Tedeev E.S., Ukrainian wrestling association
Ukrainian wrestling association would like to express its sincere appreciation to the team of Law firm "Pravova Dopomoga" for mutually beneficial cooperation
G. Zeynep Kucuk, SANOVEL ILAC SAN. ve TIC. A.S.
Helped with the liquidation of a foreign representative office in Ukraine
L. Chervonyuk, LLC "Vitalux"
Vitalux company highly appreciates results of cooperation with Law firm "Pravova dopomoga", can characterize it as a reliable partner and based on personal experience is ready to recommend it to interested persons...
General Manager Stashkevych I.Y., LLC "Trading company" Rud"
We would like to indicate that law firm "Pravova Dopomoga" has become a reliable partner for legal services provision and we can recommend it as a team of qualified professionals who are easy and pleasant to deal with
Partner, Denis Y. Lysenko, Vasil Kisil & Partners
... we would like to express our respect and gratitude for the fruitful cooperation.
... our work on joint projects assured us of your high level of professionalism

General director Skibinskiy V., Yokogawa Electric Ukraine Ltd.
Yokogawa Electric Ukraine Ltd. recommends Vladimir Gurlov and his team of lawyers as a reliable legal partner and advisor for foreign businesses in Ukraine...
Chief ophthalmologist of Ukraine, Oksana Vitovska, All-Ukrainian alliance of ophthalmologists
We would like to express sincere gratitute to the team of Law firm "Pravova dopomoga" and personally to Volodymyr Gurlov for professionalism and purposefulness in your work.
Many positive changes that have occured in Ukraine recently make our country more attractive to foreigners. Many non-residents come to Ukraine to study, to start a business, to invest in the economy of our country. Many of those who have come to Ukraine for a short time have fallen in love with Ukrainian culture, started a family here, got children here and subsequently decided to tie their lives to Ukraine by obtaining Ukrainian citizenship.
We decided to systematize and describe all the most popular grounds for obtaining Ukrainian citizenship. Knowing and understanding them will help you determine whether you can acquire Ukrainian citizenship and what you need for this purpose.
You may also like: May I Stay in Ukraine While Waiting for Citizenship?
What are the grounds for obtaining Ukrainian citizenship?
The easiest option is applying for citizenship by birth. If one of the parents is a foreigner and the other is Ukrainian, the child automatically gets Ukrainian citizenship from the moment of birth. The same applies to stateless persons, foreigners, and refugees who reside in Ukraine legally.
The second most popular option is territorial origin. That is, if you or your closest relatives were born on the territory of modern Ukraine before the dissolution of the Soviet Union, you can also obtain documents confirming your right to Ukrainian citizenship.
A separate ground or option of acquiring citizenship is admission to Ukrainian citizenship on the basis of the Decree of the President of Ukraine or, in other words, naturalization. This basis will be relevant for persons who do not have roots in our state. But you should keep in mind that this option requires you to fulfill a number of conditions, see the details here.
Restoration of citizenship. This ground refers to persons who were previously citizens of Ukraine, then left our country for some reasons and adopted the citizenship of another state, but who now want to restore their Ukrainian passport. The advantage of this ground is that residence in Ukraine is not a must.
Adoption of a child in Ukraine. If a married couple consisting of Ukrainian citizens or a Ukrainian and a foreigner decides to adopt a child who is a foreigner or a stateless person, this child becomes a citizen of our country following the date of the adoption decision. As with the previous ground, residency in Ukraine is not a prerequisite, which is also an advantage - it reduces the waiting time for obtaining citizenship.
Note: As for children, they can also acquire Ukrainian citizenship in case of guardianship or custody, or if a child goes to social institutions - orphanages, health care institutions, etc.
Another basis for obtaining citizenship is the recognition of a foreigner or stateless person as legally incompetent and the appointment of a citizen of Ukraine as a guardian of this person.
Please note! Having the basis for Ukrainian citizenship is only a part of the case. In addition, those wishing to legalize their stay in Ukraine must fulfill a number of requirements, which may differ for persons with different grounds.
Working with each of our Clients, we suggest the best option, develop a step-by-step guide to achieving their goal, and provide them with legal support at each stage of obtaining a permit.
You may also like: Obtaining Citizenship by Territorial Origin
How are the grounds for obtaining Ukrainian citizenship applied and considered in practice?
We were contacted by a Client who currently has a business in many European countries, but wants to obtain Ukrainian citizenship. He often has to go on business trips to different European countries that have a visa regime with Russia. After introductory consultation, we found out that the Russian citizen was born on the territory of Ukraine - in Odesa, but at the time of the dissolution of the Soviet Union, he did his military service in Russia. When he finished his military service he stayed there and obtained a Russian passport. He also has relatives in Ukraine and has a permanent residence permit, which simplifies the procedure of obtaining citizenship.
First of all, we asked our Client about the documents confirming his place of birth in Ukraine. As the Client did not have a birth certificate, we made an inquiry to the Registry Office and obtained a duplicate certificate, which we used for further work.
Having prepared a full package of documents, we together with the Client submitted them to the Migration Service, coordinating all documents with the SMS inspectors to minimize the probability of rejection. After submitting the documents, we monitored the review of the application. Immediately after receiving a positive decision from the SMS, we accompanied the Client during the procedure of obtaining a temporary certificate of a citizen of Ukraine, which is valid for 2 years.
Please note! Within 2 years from the date of issuance of the temporary certificate of Ukrainian citizenship, the person must renounce foreign citizenship and provide the appropriate confirmation to the State Migration Service authorities.
We helped the Client to successfully undergo this procedure through the Russian Embassy in Ukraine and obtained a renunciation certificate, which we submitted to the Migration Service. This allowed us to obtain the passport of a citizen of Ukraine, which our Client did with our support.
Our company provides legal support to the Clients from choosing the grounds up to the receipt of the passport, and if necessary — afterwards.
See the cost of Ukrainian citizenship registration with our company here.
Do you want to find a reliable and experienced partner in Ukraine for obtaining Ukrainian citizenship? Don't hesitate to contact us! Our goal is to make the procedure simple and safe for you.
Didn't find an answer to your question?
Everything about the procedure for obtaining Ukrainian citizenship here.
We are ready to help you!
Contact us by mail [email protected] or by filling out the form: