The new electricity market successfully started its work in Ukraine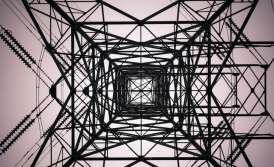 The launch of Ukraine's new electricity market was widely supported abroad. Thus, the U.S. Agency for International Development (USAID) noted that the new market launch is a big step towards Ukraine's transition to a strong, competitive and EU-integrated market.
New electricity market in Ukraine was opened with due regard for minimizing risks and avoiding price shocks for consumers.
Prospects of a new market
The market launch marked a significant step towards Ukraine's transformation reforms. The results of the first days of its work show that the market has been launched successfully.
The launch of a new electricity market was planned in a proper way to minimize risks and mitigate price shock for consumers. In our previous publication, we discussed the electricity market reform. You can find this information on our website.
Related article: Electricity market reform: New opportunities for entrepreneurs in the energy sector
Recently, Kyiv hosted a round table "First steps of the new electricity market. Challenges, risks and ways of their solution", which was dedicated to the new market launch and its prospects.
The round table gathered electricity market agents, government authorities, as well as financial and energy market regulators. Having analyzed the statistics on the institution operation, the participants of the round table also marked positive results of the market launch under the Safe Mode.
What does the Safe Mode mean and what are its benefits?
The Safe Mode was developed by experts of the USAID Energy Security Project for the balancing market. It allowed to avoid financial and technical complications, as well as to mitigate any adverse effects on consumers during the new market launch. Specialists constantly monitor the new wholesale market, which is successfully functioning thanks to the introduced measures.
These measures include, but are not limited to:
Introduction of a special mechanism to ensure that tariffs for domestic consumers do not increase;
Launch of a transparent trading platform for electronic auctions with only standardized products to be traded;
Clear regulation of price calculation and limits on the bilateral market;
Improvement of the existing accounting and advance payment systems for balancing services to avoid the risk of non-payment etc.
With the launch of the wholesale market in Ukraine, it is worth working jointly on its further development for the benefit of consumers.
Our firm has already learnt about a new electricity market model and the registration procedure of the market participants. If you need any further information or legal support in this regard, please do not hesitate to contact our specialists.
Related article: Successful experience in obtaining a Gas and Electricity Supply License on a turnkey basis
We are ready to help you!
Contact us by mail [email protected], by phone number +38 044 499 47 99or by filling out the form: