Everything you wanted to know about obtaining work permit in Ukraine for workers in 2023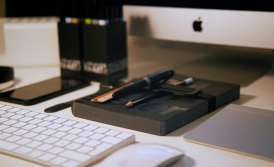 When moving your business to Ukraine, or seeking for skilled foreign workers in Ukraine, any employer will have to get a handle on the process of obtaining a Work Permit for such employees.
The problem is that there may be many workers, and the procedure requires attention to detail and timing. It is important not only to properly execute all the documents when filing your application, but it's also worth paying close attention to drafting the employment agreement, and remember to submit a copy to the Employment Center within the established period.
Our lawyers provide professional assistance in obtaining work permits for foreign workers in Ukraine, as well as advise business owners on how to prevent revocation of such permits.
We are also happy to share our experience in articles and publications, the best of which we have collected here.
Advice for employers on obtaining a work permit for foreigners in their company
Advice for workers on obtaining a work permit in Ukraine
Please note! In 2021, Ukraine introduced quotas on the issuance of permanent residence permits for certain categories of specialists, such as IT workers, which made it much easier for them to move to Ukraine. If your business area is software development or other types of IT business, this option can facilitate the process of relocation of the specialists you need.
Our firm has already provided relocating services to IT specialists from Britain and Belarus to Ukraine under the procedure of obtaining permanent residency in Ukraine for IT workers.
You can find more information about the procedure for obtaining a work permit in Ukraine on our main service page. We can take care of not only obtaining work permits for your employees, but also help them obtain residence permits in Ukraine on the basis of already obtained work permits.
Do you need assistance in obtaining work permits in Ukraine for your foreign employees? Don't hesitate to contact us! We will help you get a work permit for foreigners, even in large numbers, if you plan, for example, to relocate your business in Ukraine.
We are ready to help you!
Contact us by mail [email protected] or by filling out the form: