Alternative liquidation of a construction company: is it possible to close a company with licenses?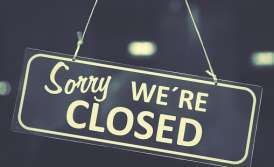 We were approached by a Client - the owner of a construction company that had been operating in the Ukrainian market for several years. Recently, the company has received fewer and fewer orders, and due to the mistakes of the accountant, there were misunderstandings with the tax office.
In a situation where the owner risked getting more trouble from the business than any income, he decided to liquidate his company before the situation worsened.
This text is being translated.
We are ready to help you!
Contact us by mail [email protected], by phone number +38 044 499 47 99or by filling out the form: