Alternative liquidation of LLC in Ukraine: procedure, timing and cost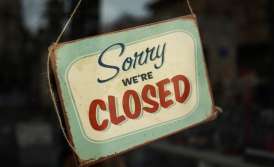 In July 2020, we were contacted by a Client, the owner of a small business, whose business did not improve even after the quarantine weakened. So he decided to close it. The speed of process mattered, so when the Client heard that there is a ban on inspections of the State Tax Inspectorate until the quarantine is removed, and the liquidation procedure could be delayed indefinitely, he decided to sell the business.

You may also like: Liquidation Of LLC With Debts
Our specialists advised the Client on the procedure of "alternative liquidation of LLC" and explained the advantages of such decision:
- This is really the fastest way to get rid of the company. This method is called "alternative liquidation", although in fact the enterprise is not liquidated so immediately. The new owner is a person who will deal with its further closure, while the former owner does not longer have anything to do with it and is not recorded in the Unified State Register.
- The business transfer procedure takes no more than four business days. At the time agreed with the Client, the documents are submitted and certified by a notary. On the same or the next day at the most, documents for making changes in the company's membership are submitted to the state registrar.
During the day (business day) the changes are recorded in the database, and a new owner of the business is registered in the Unified State Register. On the same day, documents for change of director and other changes, if any, are submitted. And even this period, if necessary, can be reduced by means of the option of making changes not within 24 hours, but within six and two hours. However, the official fee increases by many times for such a speed.

What is the procedure for alternative liquidation of LLC?
It is important that the business transfer procedure is supervised by professionals. This can protect against many unpleasant nuances:
Firstly, you will be sure that the company has really stopped carrying out any economic activity, rather than living its life.
Secondly, the professional organization of the process will protect you from the need to correct documents, to submit them several times and in general to submit something somewhere. You'll just need to go to the notary once.
If you want to get rid of an unnecessary company within the shortest possible time and without negative consequences, don't hesitate to contact our employees.
If you want to know the price of "alternative liquidation", please follow the link to the service page.
We are ready to help you!
Contact us by mail [email protected], by phone number +38 044 499 47 99or by filling out the form: