How To Arrange The Work Of A Modeling Agency In Ukraine? Legal Procedure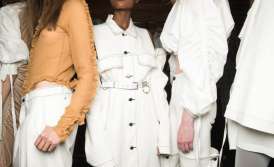 In October 2020 our company was contacted by a foreign modeling agency, which intended to start a company in Ukraine. The ultimate goal of the Client was to set up a company in Ukraine, which could search for models for their further work both with a foreign parent company and other foreign firms. The Client wanted to understand the best way of organizing such a business in Ukraine, and the scope of services that could be provided by his future business, because the full functioning of the agency required employing a certain number of personnel: photographers, stylists, managers, etc.
The Client had a number of questions related to the organization of his business:
What form is better to choose for a company in Ukraine? LLC or a foreign representative office? Each type of the company has its own peculiarities of taxation and autonomy of action from the parent company.

Is it necessary to have a license to search and relocate models abroad to work with foreign contractors?

How to correctly build a work with "scouts", photographers, stylists in order to minimize the tax burden on the company and to protect yourself from the claims of workers?

What types of activities to choose so that the tax office does not charge extra fees? Some modeling agencies provide several types of services at once (in particular, photography, styling shoots).

How to properly formalize cooperation with models sio that they were able to work for foreign companies without violating any copyrights?
Our lawyers offered the Client a detailed "Road Map" of the project, that is the detailed legal analysis of his situation and the algorithm of actions, which could legalize and secure the Client's business in Ukraine.
In this publication we will answer some of the Client's questions concerning his business model. If you did not find the answers to the questions that bother you, we can provide them to you at the consultation after obtaining information on your case.
There is always an easy solution to every issue and we know it.
You may also like: How To Check the Counterparty For Reliability?
How to register a Modeling Agency?
Having considered the directions of activity and possible ways of business development, we suggested the Client choose the Limited Liability Company as legal form of its business. This option would be optimal from the standpoint of taxation and management decision-making.
The Client wanted the business to be set up in such a way to ensure minimal tax payments and quick coordinationation of documents, without unnecessary interference of the parent company, but with supervision and signature of the foreign director, who had to be officially employed in Ukraine.
We managed to meet the above requirements by registering LLC by our specialists and preparing other constituent documents for the Client, in particular the Charter, as well as obtaining other approvals, such as permits for the use of labor.
Do Modeling Agencies need to obtain an Overseas Employment Agency License?
As a general rule, brokering activities in foreign employment or assistance of a Ukrainian firm (modeling agency) in employment of a Ukrainian worker (models in our case) abroad is subject to licensing. However, this type of activity shall be licensed only if there are a number of factors that meet the licensing regulations on employment abroad. In other cases you can do without compulsory obtaining of such a permit.
In our Client's case it was possible to organize the activities in a way that would not require obtaining a work permit, and that's exactly what we did.
Our lawyers will examine your case in detail and advise you on the best way to proceed in your situation. Don't simply ignore the requirement to obtain a license, because, as practice shows, if you make mistakes, you can be visited by law enforcement agencies and get a criminal case.
You may also like: How To Specify The Occupation When Arranging Labor Relations Abroad?
What is the procedure for regulating work of scouts, models, photographers, managers, and other model agency employees?
Of course, the answer to this question will depend on the activities of your agency, the personnel you are going to work with, and many other nuances. We will give an example of arranging a labor relationship with the staff of our Client.
Scouts can be paid both immediately after the agency signs a contract with a potential model and as a percentage of the model's participation in a photo shoot or fashion show during a certain period of cooperation with the agency.
Most agencies sign a contract with a main scout or several scouts who represent the model. You can also cooperate with freelance scouts. This option helps make the most efficient use of labor resources and optimizes costs.
However, legal aspects of this option must be taken into account. It is better to cooperate with the main scouts under an employment agreement and correctly predict the amount of their wages and the procedure for paying the so-called "bonuses' for their work. As for freelance scouts, it is better to sign a service agreement with them. In this case it is better to use templates of agreements, taking into account the specifics of your agency - our lawyers can prepare them for you and hand them over for free use in the future.
As for photographers, the best solution for the safe arrangement of the employment relationship would be to sign a so-called "copyright" agreement, under which the employee commits to creating a certain work of art, in our case, a photograph.
When it comes to stylists and hairdressers, you can use completely different solutions, depending on how often you need services from a particular specialist. However, as a rule, these issues are solved in a complex: our lawyers solve all current issues and offer solutions when running a model agency.
This also includes the development of job descriptions of scouts, art directors and other staff of the modeling agency.
You may also like: Benefits Of Civil Contracts
What kind of agreements does a model sign with a modeling agency?
Model Release.
This is the document that regulates who, how and under what conditions can use the photos of the model. In plain words, it is a permit to use and edit photos.
A Model Release is usually needed to work with photobanks and photostocks, publish photos in magazines, sell them directly to advertising agencies and the like. Such agreements should specify the changes that can be made to the model's image (retouching, cropping, etc.) and how they will be used in the future, to avoid claims from the model in the future.
There is also an opinion that without a Model Release or agreement, the photographer cannot use photos that depict another person. However, things aren't that clear-cut, so sometimes you can do without a Model Release. Model Releases can be made in the same way as addendums to other agreements, including an agreement with an agency, so as not to create unnecessary bureaucracy.
Our lawyers analyze the situation of each individual Client on the need to sign a Model Release, and if there is such a need, we prepare a personalized draft agreement.
Agreement with a mother agency.
A mother agency in the fashion world is often the first modeling agency a rookie model has to deal with.
Agencies' obligations under such agreements include representing models in negotiations and decisions on job offers in advertising, films, and show business, providing recommendations necessary for a successful career, creating a portfolio, and participating in shaping the models' image. These agencies often promote their models to other agencies in international markets, which gives them the opportunity to get shows from major publications and work with big brands.
The essence of a modeling agreement can be summarized as follows: the agency offers the model a job, and receives a commission in the amount of an agreed percentage from the fees paid to the model.
The complexity of such agreements in legal terms is that you need to provide for the commission payments in advance, as well as correctly set out the payment terms, so that they do not contradict the labor law. In addition, such agreements shall specify intellectual property rights and their transfer. Our lawyers can develop templates of such agreements for further use in the agency's work.
You may also like: How To Conclude Non-Standard Employment Agreements?
Tripartite Agreement between a model, a mother agency, a receiving agency.
Such an agreement is made when the mother agency plans to send a model to another country and agrees with a local agency on creating working conditions for such a model.
Usually, the agreement stipulates the share that each party receives from the work performed by the model. Typically, a model gets about 50%, a receiving agency - 40% and a mother agency - 10%. It all depends on the experience of the model and the prestige of the agencies. Also we can stipulate other terms of work in the agreement.
Generally, the work under the agreement with foreign agencies is seasonal, and the period of work is 60-90 days. The agreement must clearly stipulate:
the liability of both agencies and their cooperation with each other and with the model;

the tasks to be performed by the model;

the conditions and rules for performing these tasks.
It is also important to take care of the model's migration issues, so that he/she can leave and enter another country without problems. For this purpose, it is better to consult a migration lawyer.
The world practice of modeling business also knows the exclusive contracts which restrict the right of a model to cooperate with other agencies and to work directly with Clients. However, Ukrainian legislation is not quite adapted for such contractual relations, though they can still be created if you take into account the practice and explanations of Ukrainian courts.
Please note! Modeling career often begins fairly early, which necessitates the mandatory presence of responsible persons (usually parents) when concluding agreements with a model. It is better to make it in the form of a document too.
If you would like to start a modeling agency or any other kind of business but would like to find out in advance all the subtle aspects of the process and avoid problems at any stage of your business setup, don't hesitate to contact us!
When starting a modeling agency our lawyers will offer you the following services:
Registration of the business in the optimal form "from scratch";

Development of start-up documents for the agency's work (personnel, internal documentation, etc.):

Development of templates of agreements between the agency and models, non-disclosure agreements, non-competition agreements, personalized model release or other contracts that will be needed in the course of business;

Analysis of the situation regarding the need for an employment license and, if such a need exists, obtainment of the license;

Consultation on legal relations with the agency personnel, including photographers and "scouts", as well as tax and financial optimization;

Accounting, legal and personnel services for a specified period.
Do you want to start a business simply and safely? We are happy to help you! You can get answers to all your questions at an introductory consultation with our lawyer.
Do you need more information?
Find more about the terms of legal advice at our firm here.
Learn more about agreements and the procedure for their conclusion here.
We are ready to help you!
Contact us by mail [email protected] or by filling out the form: