How to Move to Ukraine Within an IT-specialist quota?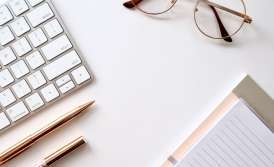 We were contacted by a Client, a citizen of Belarus, who wanted to move to Ukraine for permanent residence. Our Client had been working in the IT sphere for a long time, cooperating with American clients and working remotely.
Being able to work with his contractors from any part of the world and having heard that Ukraine has special conditions for the immigration of IT-specialists, the Client contacted us for consultation and practical assistance in this matter.
First of all he was interested in the conditions of obtaining a residence permit in Ukraine for an IT specialist, as well as the possibility of registering a sole proprietorship to work here legally with his contractors. The Client also wanted to understand the tax rates for his doing his business through a Ukrainian sole proprietorship.
You may also like: Requirements for an IT Specialist to Obtain a Permanent Residence Permit in Ukraine
What is the quota for IT-specialists in Ukraine, and how to get it?
The quota is the number of "places" - Permanent Residence Permits that the state can grant for a certain period of time (in our case for a year).
The quota is approved annually by the Cabinet of Ministers of Ukraine. For the year 2021 it approved 5,706 quotas.
In order to be qualified under the quota, you must meet two categories of requirements:
Requirements for a specific category of persons for whom the quota is established;

General requirements for persons applying for a Permanent Residence Permit in Ukraine.
If we talk about the first group of requirements, we covered them in more detail here. The law of Ukraine establishes a list of 23 IT professions, who can apply for a Permanent Residence Permit in Ukraine under this quota. To do this, they must meet at least the main requirement:
3 years of experience in the specified profession or the IT field as a whole;
Please note! The length of service must be documented, which can be a problem if the specialist worked not under an employment agreement,but on the basis of a civil law contract. That was the case of our Client. But having analyzed the practice of the state authorities in Ukraine, we used Agreements with foreign customers indicating the terms of contracts as confirming documents, and requested letters of recommendation from previous employers of the Client.
There are additional requirements to IT-specialist who want to use the quota (depending on the profession, the candidate must meet one of them):
Higher education in IT or a specialty that gives the necessary knowledge to work in the IT-sphere;
Please note! In most cases, educational documents have to be additionally legalized on the territory of Ukraine to be recognized here. This procedure takes on average two months. But in our Client's situation, this procedure was not necessarywe didn't have to undergo this procedure, as no additional recognition of diplomas is required for the universities of Belarus, Georgia, Latvia and most of the former CIS countries.
a valid information security certificate A certificate from the Massachusetts Institute of Technology in the relevant field is also acceptable;

Proven income for the previous calendar year of ,000 or more.
You may also like: Tax Optimization of IT projects in Ukraine
General requirements to an applicant for a Permanent Residence Permit in Ukraine
A person must stay on the territory of Ukraine legally, on the basis of visas or other documents. There must not be any overstay on the territory of Ukraine;

A person must present a valid passport to enter Ukraine;

A person must have all the required additional documents specified for the specific quota.
The biggest disadvantage of the procedure for obtaining a Permanent Residence Permit in Ukraine is the period of consideration of documents — 1 year from the date of filing all the documents. Plus there is always a small chance of not getting into the quota.
Our Client was fine with such a long waiting period, as he saw more important benefits that would give a Permanent Residence Permit:
The permit does not bind a specialist to a specific place of work - you can work through FLPas a sole proprietor, change jobs, etc;

It is issued for a long period of time (10 years);

The permit gives the right to use the services of state medical institutions free of charge.
Thus, he was going to come and go from Ukraine for the allowed periods of time until he obtained his Permanent Residence Permit.
Those who are not ready to wait so long, and wish to move to Ukraine as soon as possible may apply for a Temporary Residence Permit. To obtain it you must also have grounds, a list of which you can find here.
The most common and simple scheme for obtaining a Temporary Residence Permit without grounds is to register your own company and get employed here. This will make it possible to get the necessary permit within a couple of months. All information about the service price and benefits of a Temporary Residence Permit in Ukraine here.
How to arrange your business activity in Ukraine after obtaining a Permanent Residence Permit?
Obtaining a Permanent Residence Permit means that in Ukraine you can conduct your business in any way convenient to you — to get a job in a Ukrainian company without obtaining a Work Permit, establish an LLC or register a sole proprietorship.
Our Client has chosen the sole proprietorship option because if the work is properly organized, he could pay only 5% as an entrepreneur under the unified tax. Read more about the tax optimization of the IT activity here.
In our Client's situation, we gathered all the required documents and submitted them to the state authorities. We also provided our Client with all the information concerning tax rates and possibilities of working in Ukraine as a sole proprietor. We also concluded a legal service agreement and in future we will organize TIN receipt in Ukraine, opening of a bank account and sole proprietorship registration. At the same time we are constantly monitoring the consideration of his documents, and are ready to respond to any comments of the state authority.
Our company offers a wide range of services for comfortable relocation of IT-specialists to Ukraine and starting their business in Ukraine:
Analysis of the Client's situation and development of the optimal way to legalize his/her stay in Ukraine in his/her particular case;

Preparation of documents for immigration of an IT-specialist to Ukraine;

Health insurance policy with COVID-19 coverage in Ukraine;

Provide assistance in obtaining the missing documents, carry out nostrification of foreign educational diplomas;

Obtain official approval from the Ministry of Digital Transformation for immigration of an IT specialist to Ukraine;

Submit all documents and stay in constant contact with the migration authorities during their review;

Advise on tax optimization of IT projects in Ukraine;

Provide legal and accounting support;

Support development of IT and investment projects in Ukraine.
You can see the cost and possible ways of obtaining a Permanent Residence Permit in Ukraine under the quota for IT specialists here. If you are interested in other services provided by our specialists, please contact the call-center to form a personal package of services.
Do you want to move to Ukraine and continue your activity in the IT field here? Don't hesitate to contact us! We'll help you find the best option for moving to Ukraine within the desired time frame.
Didn't find an answer to your question?
Everything about the procedure of obtaining a Permanent Residence Permit in Ukraine for IT-specialists here.
We are ready to help you!
Contact us by mail [email protected] or by filling out the form: