Buy a ready-made gas company in Ukraine with VAT: an example from the practice of a lawyer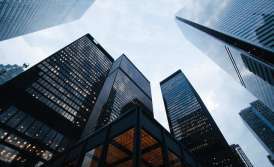 When purchasing a company to supply gas, almost the most important point is the VAT obtained by such a company. The only problem is that a ready-made gas company with VAT on the Ukrainian market costs a lot of money. That is why many people ask the question, Is it worth buying a ready-made company or going through all registration procedures on your own, even if you have to spend several months on it? Or maybe there are other options?
This is the question we were asked by the Client who wanted to start his own gas supply business.
You may also like: Gas Transportation In Ukraine
The essence of the case: to buy a ready-made gas company or to register it "from scratch"?
In June, we were contacted by a Client who wanted to provide gas supply services in the Ukrainian gas market. For this purpose, he, of course, needed a company with a Gas License. Moreover, to start working, such a company had to be registered as a gas market participant and obtain VAT.
The Client thought that registering a gas company from scratch was a very time-consuming procedure. He wanted to start doing business faster and not to bother with the process stages.
At that time, our company offered the Client to buy a ready-made gas supply company. The available options included a company with VAT and a gas company without VAT.
The company with VAT gave the possibility to start working immediately after the company re-registration, but this option was too expensive for the Client. So he asked us to help with obtaining VAT for the new gas company within the shortest possible time.
You may also like: Gas Units: Energy Market News.
If you need a gas company with VAT in the shortest possible time
In practice, the situation with registration of a company and obtainment of VAT for it is such that if you make registration actions one by one - today registration, tomorrow application for VAT, you will get the status of a VAT payer not earlier than in two months.
We offered the Client a variant with simultaneous performance of both actions: registration and obtainment of VAT. In this situation, we managed to save time for the Client by getting VAT within 10 days following the registration, and simultaneously joining the gas market and obtaining the Gas License.
This allowed the Client to save almost two months of waiting for VAT and to get a ready-made gas company within the time required.
Buying a ready-made gas company or registering it as you see fit depends solely on your wishes, financial possibilities and acceptable time limits. Our company will help you decide on the best option and start a business in the energy sector.
Didn't find an answer to your question?
Find more about buying a ready-made gas company, as well as about ready-made options here.
Learn more about the process of obtaining a Gas Supply License here.
We are ready to help you!
Contact us by mail [email protected] or by filling out the form: