Practice of Uber licenses obtainment in Ukraine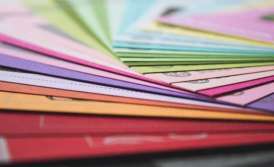 Since the launch of the Uber passenger transportation service in Ukraine, our lawyers have been providing services to transport operators who want to join it. So, one of the key documents necessary for Uber drivers to transport passengers is a license for passenger transportation. In turn, to obtain this license, you must first register a business entity in the form of a limited liability company or a sole trader. These and other services form the basis of our legal support for Uber drivers.
The bulk of our clients are represented by sole traders from Kyiv and Kyiv, Chernihiv, Zhytomyr, and other regions in the vicinity of Kyiv. In most cases, such sole traders simultaneously act as Uber drivers. Under the new licensing conditions, these transport operators have a special procedure for obtaining a Uber license. It should be noted that in connection with the specifics of the operation of this service, the optimum type of transportation that is subject to licensing is passenger transportation by passenger cars by order, and not a taxi license, which the Uber driver so often wants to get.

Another category of our clients is sole traders who do not act as drivers themselves, but instead receive a license for their own or rented fleet, each car of which is included in the license of this sole trader. For these Uber transport operators, in addition to the standard services indicated above, we help with the development or analysis and amendment of agreements with road transport companies, technical service stations, and medical institutions for the provision of appropriate services to transport operators, without which it is impossible to obtain a transportation license. In some cases, we help to find reliable counterparties for such contracts, which is undeniably important, since even the slightest discrepancy between the contract or counterparty can cause a refusal to issue a license for Uber transportation.
For the transport operators that have received a license for one car and want to expand the fleet or replace existing vehicles, we provide services for expanding or updating the licensing business, which is a prerequisite for the legitimate implementation of commercial activities in transportation.
Since June 2016, when the service first appeared in Ukraine, our lawyers have represented the interests of more than a dozen transport operators, who wanted to work with Uber. That is why the Uber license is one of the key areas of client representation in the State Service of Ukraine for Transport Safety, which is the licensing authority for transportation commercial activities.
We are ready to help you!
Contact us by mail [email protected], by phone number +38 044 499 47 99or by filling out the form: