Finished closure of branch office of company from Cyprus in Ukraine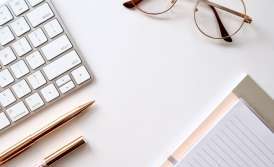 Dissolution of representative offices in Ukraine
In the year of 2012 a company which was registered on Cyprus requested us to provide legal support of closure of its Ukrainian representative office. As of the time when our assistance was requested there already had been the decision about closure (with apostille and translated into Ukrainian) but procedures related to formalization of closure in Ukraine were not initiated.

Lawyers of our firm started provision of a comprehensive legal support of the closure procedure.

Firm's experts published information about closure of the representative office in mass media. In this Client's case it was unnecessary to contact his creditors.

After this we supported dismissal of employees of the representative office and closure of bank accounts as well as deregistration by:
The Tax Inspection of Ukraine;
The Pension Fund of Ukraine;
Two funds of social insurance;
Employment center;
Regional customs.
We would like to note that deregistration by the Tax Inspection of Ukraine requires undergoing of unscheduled tax inspection the appointment of which in Ukraine usually takes not less than a year. In our Client's case the entire procedure of deregistration by the State Tax Inspection of Ukraine (including appointment and conduction of the inspection) took five months.

Representatives of the state funds had almost no questions regarding the Client's case since legal and accounting support of activities of the representative office was performed on a high level. Also the office had no debts.

After completion of deregistration by the abovementioned bodies we managed to get a notification from the Ministry of Economic Development and Trade of Ukraine about exclusion of the representative office from the registry of representative offices.
We are ready to help you!
Contact us by mail [email protected], by phone number +38 044 499 47 99or by filling out the form: