Appealed against tax violation notification letter regarding VAT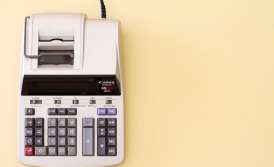 Appeals against unlawful tax decisions of authorities
Disputes with Tax Service have already become a daily practice for each business entity. Severe fiscal position of the State Tax Service constantly makes entrepreneurs to defend themselves in court. At the same time additional tax charges are more and more frequently implied indirectly: either prohibition on "debts of previous periods" or search for "pits" and separation of credit with VAT.
We were addressed by a Client that was a legal entity and faced tax inspection and was charged with additional VAT amount based on the fact that state registration of Client's counterparty on transactions that formed tax credit was declared invalid. Tax Inspection concluded that the Client additionally had to pay the amount of VAT that was listed in bills for services of such counterparty.
Analysis of the situation showed that neither of tax invoices related to disputable transactions were declared invalid, as for the moment of transaction the counterparty was registered in the Unified State Register of enterprises, organizations and institutions and also was registered as VAT payer which was confirmed by appropriate VAT payer certificate. Mentioned argumentі were listed in prepared claim.
As the result of case hearing the court supported the claimant (our position), canceled unlawful tax violation notification letter. Additionally it was specified that to declare documents of a legal entity to be invalid and further cancellation of VAT payer certificate do not cause recognition of all the agreements of such entity as invalid. Also persons who entered into agreement with such entity are not liable for unreliability of information about it in the Unified State Register of enterprises, organizations and institutions and about taxes not being paid by such legal entity.
The position stipulated in the claim was supported by all the required documents which were requested by our lawyers from the Client in order for court to have no doubts about lawfulness of conducted activities. Like we expected this allowed to receive positive for the Client decision within short term.
We are ready to help you!
Contact us by mail [email protected], by phone number +38 044 499 47 99or by filling out the form: