Our legal advice helped to avoid problems with opening of drugstore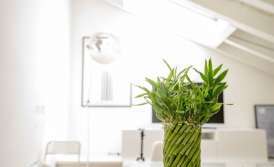 In January of 2016, we were contacted by the Client, who seek legal support and assistance in opening a pharmacy kiosk. For this purpose, the Client has obtained a permit to install the street furniture.
At the time of contacting our company, according to the law of Ukraine, the retail trade of medicines could be licensed in case of setting up a pharmacy or its structural subdivision - a pharmacy branch. We had to inform the Client that his plan was impossible because the pharmacy kiosks were prohibited by the current legislation. The Client agreed to change the name of the facility, but he still wanted to open a drug shop within the street furniture.
We also had to explain the Client that a pharmacy branch is a structural subdivision of the pharmacy, which shall be established in medical and preventive treatment facilities. The Client didn't know such details, so he had to accept the fact that in order to open "some point of sale with the most necessary goods", he had to first set up a full-fledged pharmacy, and, accordingly, to obtain a license to sell medicines.
Following long consultations on the requirements of the current legislation, the Client considered opening a pharmacy within the street furniture. However, this idea of our Client was also wrong: street furniture does not meet the requirements for the pharmacy premises established by law. In particular, it doesn't comply with such parameters as the total area of the pharmacy, the structure of the premises. In addition, it was impossible to make easy access for people with disabilities and so on.
Finally, the Client realised that before making any decision, it is necessary to thoroughly study all the related laws and regulations governing the retail trade in medicines. The Client also realized that the only possible option for him to start selling medicines is to forget about the street furniture and to rent suitable premises.
The search of the premises took a little more than a week. The Client met with potential landlords, sent us scanned copies of documents for the premises, we analyzed the received documents and helped the Client to choose the premises that met all the requirements of the law.
When a suitable premise was finally found, we launched the process of obtaining the license, which was successfully completed by our lawyers in the shortest possible time.
Our company is always glad to help our Clients to successfully resolve their issues. Especially if this changes their lives for the better. For example, our Client has got the opportunity to realize himself and start his own business. We are ready even to make extra efforts to achieve such results.
We are ready to help you!
Contact us by mail [email protected], by phone number +38 044 499 47 99or by filling out the form: