Appealed a decision of licensing state body in expert-appeal council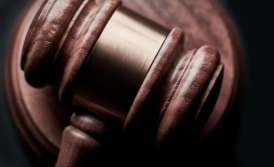 We had a Client who wanted to get a license for foreign employment agency in Ukraine in April 2017. After analyzing and correcting his documents lawyers of our company submitted them to state licensing body. The documents were left without consideration and the reason for it was described too abstractly "documents don't meet the requirements of the Law of Ukraine "On licensing some types of activity" and License regulations. It was recommended to submit a proper list of documents.

According to this reason it can be considered that the documents were certified in an inappropriate way. During conversation with officials they explained actual reasons. It occurred that there were some inaccuracies in foreign economic contract's translation from Polish to Ukrainian. After changing those clauses of the contract we submitted the list of documents one more time. But they were left without consideration because of the same reason again. During the second conversation with officials we heard another reasons.

According to 12 article of the Law of Ukraine "On licensing some types of activity" a state body's decision must have a full list of reasons and description of them, propositions about emendation. All these elements must be written clearly.

We understood that it is not defects of the documentsa but vicious practice of the state body. So we got Client's approval to appeal the decision in the expert-appeal council.

The expert-appeal council has a meeting not less than one time per month. It takes one month for making a decision. In a case you submit an appeal a week before the Council's metting, your question can be examined during the nearest meeting. It is better option than appealing a decision in court.

Our lawyers made their best and got a positive decision from the Council. Because describing reasons too abstractly it is an infringement of the Law of Ukraine "On licensing some types of activity". In result the state licensing body had to reconsider case's materials and make a clear decision according to the laws. The body did it. Soon we got the license for our Client.

Appealing decisions of state licensing bodies is an effective way to get different types of licenses. This procedure increased the term of getting a license. But at the same it can be necessity because getting five or more unclear decisions takes more time and doesn't bring successful result.
We are ready to help you!
Contact us by mail [email protected], by phone number +38 044 499 47 99or by filling out the form: