We've successfully appealed the tax violation letter in Ukraine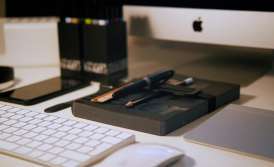 Our firm was addressed by a Client who had received a tax violation notification letter with information about imposition of income tax and VAT tax surcharges on his enterprise in the amount of about 320000 UAH.

After we had analyzed the notification letter and talked the matter over with the Client it was decided to file claims to the court and demand cancelation of the tax violation notification letter.

The position of representatives of the Tax Service of Ukraine was based on the fact that income tax and VAT surcharges were imposed as the result of conclusions of the tax authority about nullity of contracts that Client's counterparty entered into. The Tax Service insisted that such counterparty has all the features of dishonest business practice and therefore its activities (including those with our Client) are aimed exclusively at obtainment of tax advantages by means of conducting fictitious transactions.

Our position was based on the fact that all debatable contracts had been duly formalized, all the primary documents and tax invoices were available, purchased goods were subsequently formalized and used in the Client's commercial activities. At the same time the primary documents were in compliance with the requirements of the legislation in force and included all the required details.

Our claims were fully satisfied by the court. In particular, the court decision stated that presence of duly formalized primary documents serves as a ground for reflection of gross expenses and tax credit in tax returns unless the State Tax Inspection proves that information that is provided by the documents is false. Absence of warehouses and office premises, employees or productive capacity cannot serve as a proof of nullity of contracts since such counterparty could enter into respective subcontracts of works performance, agreements of equipment and vehicles rental, etc.

In general the court made the decision based on reasoning that had been developed and provided by our lawyers in the complaint. It is notable that this kind of judicial practice is becoming common and one can be almost certain that if supported by a well-grounded legal position the outcome of this category of cases is quite predictable.
We are ready to help you!
Contact us by mail [email protected] or by filling out the form: