Why is using a template charter for a financial company a bad choice?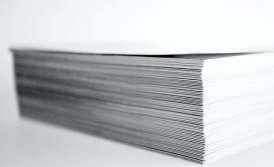 Today, you can find charter templates for various types of LLCs on the Internet. This is, of course, quite a convenient option, if you do not want to bother much with drawing up a charter, but is it suitable for each company and for each type of economic activity?
We will tell you about a case from our practice, which clearly demonstrates that the originally correctly drafted charter of a financial company will help you save time in the future, because it will not need to be changed and revised when the problem arises.
You may also like: Legal Address For A Business
The core of the case: A charter for a factoring company
In March 2020, our law firm was contacted by a Client who wanted to register a new company to conduct financial activities.
There are several types of such activities. Having discussed the details with the Client, we realized that his ultimate goal is to register a factoring company. That set us the task not only to register a company that would meet the Client's needs, but also to obtain a certain type of the license for him.
Factoring is a set of financial services for manufacturers and suppliers conducting trading activities on deferred payment terms.
It performs the following functions:
Financing of working assets;
Repayment of the Client's debts;
The Client's debt insurance.
In order for such a company to exist with safety, you should include the company in the Register of Financial Institutions and obtain a license.
Read also: Peculiarities Of The Factoring Company Registration
Legal assistance: The procedure of the factoring company registration
We approached this order as a single package, because we had to go through three stages.
To register the company. In case of registering a factoring company, there are no requirements for the company to bear unlimited liability. Therefore, the LLC form will be sufficient for registration.
To obtain a registration certificate at the National Commission for State Regulation of Financial Services Markets;
To obtain a Factoring License.
Of course, the whole process has many nuances, but we will highlight the main aspects related to the key registration requirements:
The size of the authorized share capital should be at least 3 million hryvnia;
It is important to check whether the director is suitable for this position, as there are a number of separate requirements for him/her, which relate to education, work experience and length of service, last place of work and position, impeccable reputation, etc.
A properly written and executed charter is an extremely important issue. In case of registration of the financial company which is engaged in factoring, the development of the charter has its own peculiarities. For example, you can't indicate any services or types of activity other from financial services in the subject of company activity. Ignorance and failure to comply with this requirement can make the registration and licensing procedure impossible.
Remember, a charter written especially for your company has its advantages. First, you clearly understand that this document was developed by specialists in accordance with the needs of your company. And secondly, this will help you to avoid unnecessary and illegal, for some types of economic activity, provisions in the charter.
In the process of cooperation with the Client, in order to avoid possible risks, we have first checked the compliance of the appointed director with the position, consulted with the licensing authority on certain provisions of the charter and then submitted all the necessary documents for the registration of the Client's company with confidence in success.
If you want to be sure that your financial company will be registered on the first try and in the form you need, don't hesitate to contact us.
We are ready to help you!
Contact us by mail [email protected], by phone number +38 044 499 47 99or by filling out the form: