Purchase of a gas company in Ukraine with inclusion in the gas market
Cost of services:
from 45 000 UAH
Entering the gas market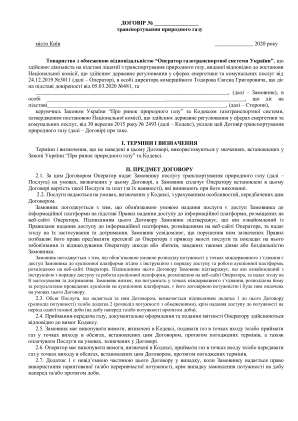 Reviews of our Clients
Chief ophthalmologist of Ukraine, Oksana Vitovska, All-Ukrainian alliance of ophthalmologists
We would like to express sincere gratitute to the team of Law firm "Pravova dopomoga" and personally to Volodymyr Gurlov for professionalism and purposefulness in your work.
General Manager Stashkevych I.Y., LLC "Trading company" Rud"
We would like to indicate that law firm "Pravova Dopomoga" has become a reliable partner for legal services provision and we can recommend it as a team of qualified professionals who are easy and pleasant to deal with
L. Chervonyuk, LLC "Vitalux"
Vitalux company highly appreciates results of cooperation with Law firm "Pravova dopomoga", can characterize it as a reliable partner and based on personal experience is ready to recommend it to interested persons...
General director Skibinskiy V., Yokogawa Electric Ukraine Ltd.
Yokogawa Electric Ukraine Ltd. recommends Vladimir Gurlov and his team of lawyers as a reliable legal partner and advisor for foreign businesses in Ukraine...
General director I.Logvinenko , Bravo Airways
Bravo Airways company expresses its gratitude to law firm "Pravova Dopomoga" for high quality and timely provision of legal services.

President Tedeev E.S., Ukrainian wrestling association
Ukrainian wrestling association would like to express its sincere appreciation to the team of Law firm "Pravova Dopomoga" for mutually beneficial cooperation
Partner, Denis Y. Lysenko, Vasil Kisil & Partners
... we would like to express our respect and gratitude for the fruitful cooperation.
... our work on joint projects assured us of your high level of professionalism

G. Zeynep Kucuk, SANOVEL ILAC SAN. ve TIC. A.S.
Helped with the liquidation of a foreign representative office in Ukraine
We have repeatedly encountered a situation where a Client has approached us with an urgent need to get a ready-made company engaged in supplying gas to the consumer. There may be many reasons for that, for example:
Temporary suspension of an existing company with active clients waiting for fulfillment of obligations;
Revocation of the license;
A real opportunity to conclude a lucrative contract or take part in a tender, which requires the company to have a license.
Registering a legal entity and obtaining a license from the National Energy and Utilities Regulation Commission (NEURC) is a rather time-consuming procedure that will not meet everyone's needs. In this case, if it suits the Client, we offer to buy a company with an already valid Gas License.
For example, we have recently been contacted by a Client from Kyiv, who urgently needed such a company. However, the Client had very clear requirements for the future company, in particular, to its "history''. Also, the Client did not only want to get a company with a valid Gas Supply License, but also didn't want to bother with the subsequent inclusion in the gas market.
Using the Client's example, we will tell you how to safely choose a ready-made company, how long it will take in practice to re-register a gas company and to register it as a gas market participant.
You may also like: Gas Transportation to Ukraine
What to watch out for when choosing a gas company?
First of all, the Client was interested in debts, violations of the law, unfulfilled enforcement actions related to the company he chose. That is, the reliability of the data about the company.
And this is an important argument in choosing us as a seller. All our companies fully comply with the law, we file the necessary reports, avoid violations and do not conduct any business operations. Also, when carrying out registration or licensing procedures, we submit only verified data with correct execution, in accordance with the requirements of current legislation.
Please note! When selecting an available company, we do not give a company code for your own safety. You will be able to get basic information — place of registration, cost, name, conditions of purchase. Unfortunately, we have already encountered cases of misuse of the company code provided. We are sure that you would not want to buy a company with the code that has been already spotted on the Internet.
So when you contact us, you can be sure of buying a company with a completely transparent past. To this end, we have a special procedure — advance payment of 10% of the value of the company. After getting the payment, we reserve the company, and provide comprehensive information about it.
In addition, we can provide you with a full package of documents, which have been submitted for registration and licensing. Thus, you will be sure that the company registration and licensing were properly, and the company has no violations of applicable law.
In our practice there have been cases when we were contacted by Clients wishing to purchase a particular company on the market that was not registered by us. In such a situation, especially if the company had been active before, we would need to conduct a due diligence of the company's business activity. We have already written here about the procedure and key points to check.
Please note! We always have at least three available companies with valid Gas or Electricity Supply Licenses. You can choose the company with the right license, with or without VAT.
How can the gas company be quickly transferred to you?
The procedure of buying a gas company can consist of two steps, each of which can be ordered as a separate service:
Buying a company — conclusion of an agreement on the transfer of rights to the company;
Renewal of the founders (members) and director of the company.
Let's focus on the second step.
The period of re-registration of the company is 2-3 business days. We remind you that in addition to the founders (members) and the director, you can change the location, name, contact information and the like.
In order to re-register the company, we need the passport data and identification numbers of the director and new founding members. These positions can be held by one person.
You may also like: Rules for Supplying Gas to Legal Entities
Inclusion in the gas market after buying an off-the-shelf gas company
Owners of companies with a valid Natural Gas Supply License should be aware that the license is not the only requirement for gas supply. After obtaining a license, you must register as a market participant and sign agreements with other gas market participants.
This will enable you to increase your earnings, expand the number of provided services and be competitive.
Market registration also gives access to a platform in the GTS Operator's system and to the system of the Ukrainian Energy Exchange, where you can select customers and sign agreements with them in an electronic format.
Inclusion in the gas market includes a number of stages:
Signing a Gas Transportation Agreement;
Signing a Gas Distribution Agreement;
Accreditation at the exchange.
Joining the gas market is a multi-step procedure. Only those who already have an appropriate experience know the list of documents required to join the gas market and the nuances of their execution. You need to know a lot of aspects about the practices of each of the entities with which you have to conclude an agreement. For example, Ukrtransgas reviews the documents for accession to the Gas Storage Agreement (pumping, collection) within at least 7-10 business days, and in the case of inaccuracies, you will need to correct and submit an additional amended document. This means you will lose time saved on the acquisition of the company instead of its registration.
This is rare, but our lawyers have such experience, which means they can help you make head of the needed documents, and accompany the whole procedure to the end. We are focused on getting you what you want, i.e., inclusion in the market as soon as possible.
Inclusion in the gas market takes about a month.
Important information for operation on the Ukrainian gas market
Buying a ready-made company with a license and joining the gas market is only the "tip of the iceberg". You must have at least basic information about the gas market, business arrangements and contracting practices. We will briefly cover some important aspects of operating in the gas market.
Gas transportation. Most often, Clients do not have relevant transmission and distribution networks to deliver gas to consumers, therefore it is necessary to register with LLC GTS Operator and conclude an agreement for gas transmission via already existing gas transmission systems. And this is one of the most confusing stages. In particular, the list of documents to be filed is not clear for the lawyers who have never done this before. We know how it is implemented in practice, we will personally draw up and check this agreement.
In order to be able to supply gas, you will have to conclude an agreement with the operator of the gas distribution system, which operates in each region. It performs the physical distribution of the gas to the consumer installations.
We also offer services for connection to one of the Oblgaz companies and provide instructions on the procedure for connecting to the next Oblgaz companies you may need to join.
Gas storage. You will need to sign an agreement with Ukrtransgaz, JSC. In order to sign an agreement quickly, we recommend you not to waste your time studying the regulatory documents and contacting Ukrtransgaz, but to leave the work to the lawyers who have experience in drafting such agreements.
Please note! You must submit the following documents:
the Charter (please note that a copy of the Charter must be certified on each page);
Extract from the Unified State Register of Legal Entities and Individual Entrepreneurs, but received not later than 1 month before the date of the agreement;
Order on appointment of the director (a certified copy);
Minutes of the meeting of founders on appointment of the director (a certified copy);
A photocopy of 1,2 pages of the director's passport, but a copy of each page of the passport must be certified by the personal signature of the passport holder.
We will prepare the necessary documents, in particular, an application for the accession to a natural gas storage agreement and a questionnaire of a counterparty-legal entity, as well as a number of attachments, we will enter the necessary information in the agreement for submission to Ukrtransgaz.
Accreditation at the exchange. In order to carry out the natural gas exchange trading using the UEE trading platform, you must undergo the accreditation by submitting a number of documents. The key point of the procedure is that the forms of documents to be submitted often change. You need to be aware of the latest changes, as well as take into account the position of the executors that will review the documents.
For example, copies of documents that are not clear enough or that have been certified incorrectly may be rejected. Our lawyers know all the requirements, have extensive experience in this field and will be able to pass the accreditation on the first try.
Our services include:
Legal consultation on the procedure of inclusion in the gas market;
Obtaining of an EIC-Code, type X, needed to operate in the market;
Assistance with signing agreements with the Gas Market Operator, Ukrtransgaz JSC, accreditation at the Exchange;
Full support of the registration procedure in the gas market.
You can see the cost of inclusion in the gas market as a separate service here.
Do you want to get a ready-made gas company in the simplest and easiest way? Don't hesitate to contact us! We'll take care of setting up your gas business on a turn-key basis — from licensing to joining the gas market.
Didn't find an answer to your question?
See available gas companies and their price here.
We are ready to help you!
Contact us by mail [email protected] or by filling out the form: