Our lawyers helped to get two private security licenses in 2017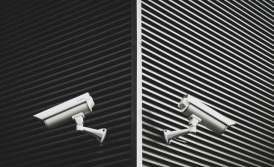 Ever since the beginning of 2017 our legal experts have obtained a few private security licenses for firms of our long-standing clients.
Licensing authorities haven't made any major changes to their approach to licensing procedures but started inspections of previously issued licenses.
The fact is that at present the licensing authority cannot verify compliance with licensing conditions due to the moratorium introduced by the Supreme Council of Ukraine.
At the same time, the licensing authority has repeatedly voiced information about the existence of suspicions of falsification of documents for obtaining a license by individual companies and individuals. In this regard, such facts are currently being verified.
As can be seen from official documents, the register of companies and sole traders that have been issued security licenses is being actively "cleaned out": more licenses are canceled than issued. Among the reasons for cancellation, the termination of the legal entity or its application for cancellation of the license is given.
We are ready to help you!
Contact us by mail [email protected], by phone number +38 044 499 47 99or by filling out the form: