We have obtained the licenses for five private security firms with the same security specialist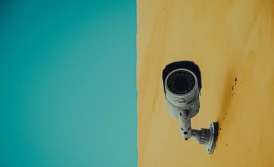 A Client, who wanted to organize a private security company in an unusual manner, contacted our law firm in May 2018. His major customers were entities that ordered services through tender (bidding) procedures, so he needed several variations of the companies with a security license from which he could choose a more suitable bidder for each of the tenders.

The main question which concerned the Client was whether it is possible to obtain 5 licenses for security guard activities for five different security entities, without having to hire 5 separate heads of security (the position that is required to be occupied in accordance with license regulations).
Our lawyers considered this request and found that neither the relevant laws nor license regulations enjoin doing so. According to the rules, a security firm's staff, which provides services of protection of property and individuals, must include a professional who meets a number of requirements (you can read about them in detail by following the link).
To start with, depending on the wording of regulations and practice of the licensing authority, these requirements apply only to firms that are already operating, but not to companies that only obtain a license. Secondly, applicable regulations do not require such professional to work on a full-time basis or prohibit them from combining such work part-time at several security companies. It should be noted that when the legislator wants to establish such restrictions, they are clearly set out in the licensing regulations and other acts governing such activities. An example would be the impossibility of combining the position of chief physician in two state or municipally owned health protection institutions by one person.
The main criteria for successful obtainment of a security license is not only compliance of the professional with the regulations, but also documentary proof of such compliance, that is, the availability of documents affirming work experience, absence of convictions, addictions, mental disorders and other diseases.
For this reason, quite often, our firm provides such a professional at the stage of obtaining a license, assisting our Clients in avoiding delays in such procedure because of lack of necessary documents from their own professional (head of security).
Our basic researches have been confirmed by practice, and we have successfully obtained the necessary licenses by using the same professional (head of security).
We are ready to help you!
Contact us by mail [email protected], by phone number +38 044 499 47 99or by filling out the form: