We helped city polyclinic to get medical practice license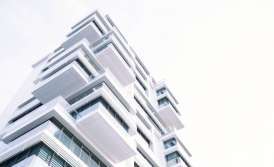 Medical licenses for municipal healthcare institutions
A city polyclinic requested our services in regard to obtainment of a medical practice license for the primary health care center.
Previously, our company specialists have already dealt with obtaining a medical license for the city polyclinic and its structural divisions. The specifics of such work lies in a significant number of medical specialty occupations that are subject to licensing, and, accordingly, in a significant amount of data that must be entered into the license sheets.
Also, such work requires in-depth knowledge of current regulatory acts in the field of healthcare, which regulate specific requirements for compatibility of specific medical rooms (surgery, obstetrics and gynecology, clinical ultrasound, medicine of emergency, etc.) within one medical institution, as well as their operation: equipping with medical devices, medical equipment, instruments and tools, the quality and qualifications of medical personnel, etc.).
During the provision of services, our company experts advised the Client on all the issues that related to the above requirements, including at the stage of obtaining the report of the Sanitary-Epidemiological Inspectorate, and also ensured the accurate and correct filling out the statements.
As a result of the work done, our Client got the necessary license from the first submission of documents, without falling into line with other licensees, who, at the same time were denied over and over.
We are ready to help you!
Contact us by mail [email protected], by phone number +38 044 499 47 99or by filling out the form: