Acted as legal advisors for a number of municipal medical institution on the matters of licensing in Ukraine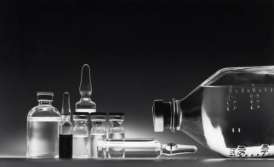 Due to medical reform that is going on in Ukraine right now all municipal healthcare institutions are supposed to undergo restructuring and obtain new medical practice licenses.
Most frequently healthcare institutions retain our services after one or even several rejections of the licensing authority. Even despite limited timeframes our lawyers still manage to achieve the required result.
So, all budgetary institutions need to undergo a reorganization into municipal non-profit enterprises. Only in such legal form can they conclude contracts with the National Health Service of Ukraine. This step is aimed at the transition of public health institutions to direct financing of their medical services.
The complexity of this process for medical institutions is determined by several factors:
according to the law that regulates the field of licensing in Ukraine (including the licensing of medical practice), after the reorganization, the institution has 3 months to obtain a new license;
in addition to the deadline for obtaining a license, such institutions also have a deadline for signing an agreement with the National Health Service.
And although the task may seem quite feasible for small outpatient clinics, large primary health care centers can not just miss deadlines, and, thus, be deprived of the right to provide medical care, but also risk ceasing to exist in general (due to the lack of permits and financing).
You can highlight the key mistakes that medical institutions face when preparing documents themselves:
the use of outdated forms of information (for example, the use of a form with which a license was obtained for a municipal institution and which has already changed several times along with changes in licensing terms);
attempts to close the positions of certain doctors by medical workers without appropriate qualifications (an example of this can be the head physician missing a doctor's certificate of a specialist in "Organization and Management of Health Care");
since the package of documents of a large healthcare institution can consist of tens or even hundreds of pages, which should be in proper agreement with each other, for a person without relevant experience it is very easy to make a discrepancy between their various points.
More often than not, primary health care centres, outpatient clinics and other non-profit enterprises turn to our company after one or several unsuccessful submissions of documents to the licensing authority, which leaves our lawyers with a marginal amount of time to prepare documents. But even despite this, due to many years of previous experience working with the Ministry of Health of Ukraine, scrupulousness and well-coordinated teamwork, our lawyers have been successful in obtaining such licenses in virtually impossible terms.
To date, we have helped a number of medical institutions from Ivano-Frankivsk and Dnipropetrovsk regions of Ukraine with the licensing procedures.
If you want to learn how to fill out documents for a medical license by yourselves, you can do this with the help of our video material.
We are ready to help you!
Contact us by mail [email protected], by phone number +38 044 499 47 99or by filling out the form: