Obtained a transport license for a sanatorium in September 2018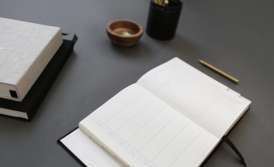 Lawyers of law firm "Pravova dopomoga" represented the interests of a company from the sphere of hotel and resort business in licensing of its fleet of vehicles in August-September 2018.
Since transportation services should have been provided to guests on a paid basis, the decision about the need to obtain a license for the transportation of passengers was the only right one. Despite the fact that our Client was located in one of the regions of Western Ukraine, and the licensing authority - in Kiev, also taking into account the lack of expertise in licensing transport services, the Client decided to enlist the services of the specialist lawyers.
Traditionally, the work consisted of the following steps:
analysis of the Client's available documents;
recommendations regarding the necessary changes in the submitted documents, the development of drafts of individual documents;
filling in the relevant statements on the basis of documents submitted / corrected by the Client;
submission of documents to the licensing authority and control of license availability.
The key challenge of this project was a number of documents provided by the Client on the basis of his logistics situation and agreements with contractors of such services as:
medical examination of drivers;
maintenance and repair;
parking.
The problem was not so much in the legal plane as in the practical one. The fact is that when accepting the documents, the Ukrtransbezopasnost' worker (licensing authority in the field of transportation) inspects them and reports possible inconsistencies. In practice, such comments are often quite subjective and do not always reflect the decision that the licensing commission will take in the future.
Our situation was especially complicated by the fact that the above agreements took more than a hundred pages (including integral annexes), which provided unlimited possibilities for interpreting their contents.
A detailed analysis of the documents showed that they lack the norms that contradict the licensing conditions of this type of business, and therefore, having received consent from the Client, our lawyers submitted documents (contrary to the assurances of the employee of the licensing authority about the discrepancy of the submitted documents).
A few days later, at the next licensing commission, the Client received a positive decision on the issuance of a license.
Thus, the practical experience of our lawyers allowed us to avoid the delay in the procedure for obtaining a transport license and repeated processing and re-signing of documents. At the same time, future applicants should remember that the example described in this case does not always work, and it is often worth listening to the recommendations of the employees of this body. Inconsistency of documents and statements filled out on their basis may serve as a reason for invalidating information, which may negatively affect the ability to quickly obtain a transportation license.
We recommend that you study in detail the regulatory framework regarding these issues or entrust these proceedings to professionals!
We are ready to help you!
Contact us by mail [email protected], by phone number +38 044 499 47 99or by filling out the form: