Helped our client to get foreign employment license after 3 denials of licensing authority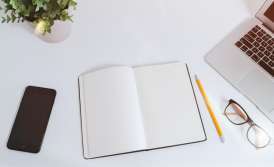 In July 2017, we were contacted by a Client that intended to obtain an Overseas Employment Agency License. He needed to obtain this license as soon as possible, because he had to pay rent for premises and each passing day didn't come cheap for him. Having an extensive experience and expertise in obtaining this license, our lawyers were glad to take over the Client's case.
First, we inquired about whether the Client had a foreign partner and whether they concluded the foreign economic agreement. Then we issued an invoice and signed a Legal Services Agreement with the Client. Only after that the Client confessed that he tried to obtain this license three times and the licensing authority dismissed the documents without prejudice on three occasions. Thus, our lawyers had to thoroughly analyze the Client's documents, and to review not only their legal content, but also the spelling of the proper names. The thing is that during the translation of documents from foreign to Ukrainian language the same name may differ in one or two letters. And this is already considered another name.
We found such kind of inaccuracies in the documents that the Client submitted to the licensing authority. In addition, the draft employment agreement with a potential employee, which is an integral part of the foreign economic agreement, was not legally correct and did not meet the requirements of the law of Ukraine. The employment agency license is granted in accordance with the Ukrainian legislation and all documents attached to the application, including the draft employment agreement, shall comply with the Ukrainian legislation. It's also worth noting that the licensing authority pays the most attention to the draft employment agreement. It is connected with the state policy on combating labor slavery and observance of decent working conditions for employees.
We offered to provide the Client with our templates, but he refused. He said that his foreign partners would not approve them. Thus, we had to amend the agreements in such a way that they do not contradict the Ukrainian legislation and were approved by the foreign partner of our Client.
When all the parties signed the documents amended by our lawyers, we submitted them to the licensing authority, and obtained the license for our Client in the shortest possible time.
We are ready to help you!
Contact us by mail [email protected], by phone number +38 044 499 47 99or by filling out the form: