Our attorneys helped US citizen to get work permit in Ukraine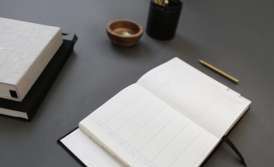 Employment authorization for foreigners in Ukraine
After contacting our firm concerning the registration of LLC our Client, a US citizen, who desired to lead the company as a director, faced with the need to obtain a work permit in Ukraine. Due to the fact that the Client's company was registered in Kiev, the permit was obtained at the Kiev City Employment Center.
The preparation of the documents took place in several stages. First of all, our lawyers requested documents that could submitted only by the Client in person, namely a legalized copy of the Diploma of education.
In the meantime, we helped the Client in obtaining medical certificates and certificate of no criminal record. We also certified a copy of the charter that is included to the list of the documents, which are necessary to submit for permit obtainment.
When all documents were collected, we caused a translation and notarization of all necessary certificates to be made in accordance with the law.
The application for the issuance of work permit and the accompanying documents were submitted to the licensing authority by virtue of power of attorney from the employer.
The decision on the issue of work permit in Ukraine was taken at the first meeting of the commission at the employment center. Afterwards our lawyers made an official payment into the account of the special fund, submitted a billing document proving the payment to the employment center and the very next day we obtained a work permit.
Further, this permit, as well as its duly certified copy, was sent abroad to the Client for obtaining a type D visa. Work permit is a reasonable basis for obtaining such a visa, as well as a residence permit in Ukraine, in which our Client was interested.
Upon obtaining a visa and arrival to Ukraine our Client and the registered company represented by the nominal director entered into the contract, upon which a foreigner was employed in the position of the director. Then we provided the replacement of information about the head of the legal entity in the state register.
We are ready to help you!
Contact us by mail [email protected] or by filling out the form: