Helped to draft a foreign economic contract for an employment agency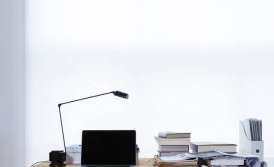 In January 2018 we had our loyal Client who doing business through providing intermediary services for employment agencies. As many of sole traders, he got a license a few years ago and wanted to spread his list of foreign partners. The client wanted to find out which actions must be done for this.

If previously the licensing body issued paper licenses with foreign partners in it, at the moment these documents have a digital form. It means that the list of all licensees is published on the web site of the Ministry of Social Policy of Ukraine. These changes are defined by the Law of Ukraine "On licensing of some types of economic activities" and by the Licensing regulations for employment agencies in foreign countries.

The Licensing regulations define obligation of a licensee to cooperate with foreign countries only according to a foreign economic contract. These regulations also have another clause which defines a sole trader's obligation to provide the licensing body with an agreement only in a case of its direct demand. As follows, according to the current Licensing regulations, licensees, who have already got a license and want to add the new foreign partners, are not obliged to report about it to the Ministry of social Policy of Ukraine. It is enough to have a correct drafted and signed a foreign economic contract with a partner from a foreign country where our citizens will go.

Providing the Client with legal consultation on this matter, lawyers of our company proposed to draft the new foreign economic contract about cooperation with a foreign partner. This contract will secure him form possible negative consequences while conducting examinations. If it occurs that a contract doesn't follow demands of the licensing body or drafted without complying with the law clauses then revocation of a license is only one of the consequences. Except it, licensee can be responsible for infringement of the labor clauses. Not correctly drafted conditions of the agreement cause non-compliance with rights and interests of workers and breaking clauses on working conditions. Moreover, there may be criminal responsibility for actions which related to human trafficking. In any case sending people on work abroad without correctly drafted agreement will led to negative consequences.

The lawyers of our firm have a huge experience in this sphere and drafted a foreign economic contract according to all requirements of the Ministry of Social Policy of Ukraine. After it we sent a prepared agreement to the Client. As follows specialists of "Pravova dopomoga" provided the Client with algorithm of actions, which needed minimal exes from his side, and also created future conditions for conducting an economic activity without risks.

If you want to get an example of a foreign economic contract or agreement, drafted specially for your company, then lawyers of our firm will help you to solve this problem.
We are ready to help you!
Contact us by mail [email protected], by phone number +38 044 499 47 99or by filling out the form: