Our law firm assisted with exit of an individual participant from LLC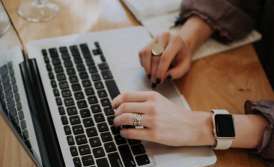 At the beginning of April of 2018 our law firm was retained by a Client who wanted to withdraw a natural person from membership in a Ukrainian LLC. Since handling of corporate law matters is one of our key specializations, our lawyers eagerly took on the task. The major peculiarity of the project was that the LLC was going through liquidation procedure.
When an enterprise is in a state of termination due to the decision of the competent authority (in this case, the general meeting of participants), the company's affairs are completely transferred to the liquidation committee (sometimes one person is appointed - the liquidator). The general meeting is no longer convening and does not resolve any issues in this LLC. However, the names of participants still remain in the database of the Unified State Register. For some individuals, this can be a discomfort. Therefore, it was very important for our Client to withdraw one person from the participants in connection with her transition to the government service.
After analyzing the situation and weighing all the pros and cons, including the fact that certain stages of the termination procedure had already been completed, our lawyers saw the only solution: to cancel the decision to terminate the company. This is the only decision that the general meeting of participants can take at any stage of the termination procedure until the moment when an entry appears in the Unified State Register, the state of the enterprise is "terminated". The Client agreed to this.

Therefore, our lawyers began preparing documents for the three stages of this work: canceling the decision to terminate the activities of the company, the withdrawal of one of the participants, and re-making the decision to terminate the activities of the company.
If the first two stages go through quite quickly - one or two days for each, then a second decision to terminate means that all inspections in the relevant state bodies must be repeated. Our Client was fully informed of these circumstances and agreed to such actions.
Since that time, one of the points of our work on the termination (liquidation) of enterprises is to inform our Clients about the procedure for resignation from the board of founders after the start of the liquidation procedure.
Therefore, we advise to remove certain people from the board of participants even before the liquidation begins, if there is an assumption that one of them wants to go to the government service or for other reasons it will be necessary to remove his/her name from the database of the Unified State Register.
We are ready to help you!
Contact us by mail [email protected], by phone number +38 044 499 47 99or by filling out the form: