Expanded a licence on precursors by adding extra kind of activity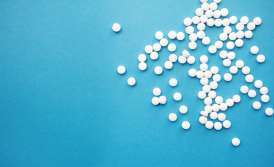 In December 2018, a Client applied to our company who shortly before had got a license for activity connected with turnover of precursors. However, when getting the license, the employees of his company did not foresee that another type of activity in the license would be required: purchase of precursors.
The following interested the Client:
how to add another type of activity to the types specified in his license register;

how long that procedure would last;

how to prove the contractors that the obtained license contains the required type of activity.
The possibility of extending the types of activity in the license is provided with clause 11 of the License Provisions approved by the Decree of the Cabinet of Ministers of Ukraine dated April 6, 2016 No. 282. For that, an application of established form and the list of documents provided with clause 6 of the said License Provisions should be submitted to the licensing authority.


However, in case such a type of activity as purchase of precursors is added, no confirming documents are required to be submitted. It is enough to attach the information of the established form to the application, and to specify the essence of changes in it.

The period of consideration of documents provided for extension of license is the same as the period for consideration of application about license issue – ten work days. In case the documents are submitted shortly before the next commission, it is possible that the documents are considered namely by the commission. That will speed up the result.

Decision about extension of license is published on the website of the licensing authority. Unfortunately, no paper confirmation is provided with the law. But the main types of license holder's activity can be seen on the website of the licensing authority (in the license register for the right to perform economic activity on turnover of narcotic drugs and precursors).

All contractors and other person who need to prove their right for performance of the said activity may refer to that register and specify the search criterion, for example, the company's code according to the Unified State Register of Enterprises and Organizations of Ukraine. That should be enough both for contractors and for government authorities that perform the inspection.

In case you need to get or extend the license for the right of performance of activity connected with turnover of precursors, narcotic drugs and psychotropic substances, for details please call:

0 800 330 967
We are ready to help you!
Contact us by mail [email protected], by phone number +38 044 499 47 99or by filling out the form: