Lawyers accompanied the liquidation of the state organization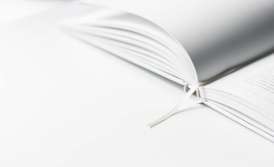 One of our Clients (a state organization) asked us to provide a legal support for closing down of another state organization.

The latter was established by one of the Ukrainian ministries and a process of its liquidation had been lasting for more than 4 years. Client's authorized persons repeatedly contacted tax inspection, pension fund, archive and state administration which were responsible for closing down.

Addressing us was caused by several points:
Client could not postpone anymore the liquidation;
Changes of responsible for the process persons led to missing an understanding of a stage of the process and availability of all necessary documents;
Ministry-founder has been reorganized several times during last 4 years and this tangled a process of document signing.
Our lawyers have performed the next work:
Defining the precise current stage of closing down procedure;
Drafting and arranging of all documents;
Arranging of the documents in the archive;
Representation in pension fund, state inspection, state administration.
A closing down was finished as the result of mentioned actions. This project
lasted near one month
and was realized almost without involvement of Client's staff.
You may also find useful the next articles:
We are ready to help you!
Contact us by mail [email protected], by phone number +38 044 499 47 99or by filling out the form: