Peculiarities of legal entity's dissolution resulting from its owners decision. Part 1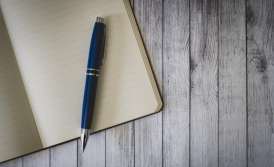 There are situations when work factually is stopped, or there is no material purpose according to the point of owner's view but there are still some unfinished organizational matters in commercial activity of enterprises. In particular, you need to have a document about stopping activity of an enterprise. Liquidation of a legal entity can be conducted according to owner's decision (or owners'), according to decisions of the specially authorized state bodies, according to the decision of founders or according to the courts' decision. Stopping enterprise's activity by an owner can mean transferring of all property, rights and, of course, obligations to another legal entity and also the whole liquidation of an enterprise. In the first case we can talk about merger, adjunction or transformation of a legal entity and providing activity like another type. But in the most cases an owner is interested in stopping activity and in liquidation of an enterprise. Let's look through this matter in details.

According to the Article 110 of the Civil Code of Ukraine liquidation must be conducted by an official or management body of a legal entity which is authorized to do it according to its Charter. If there is only one owner then he or she can conduct all necessary actions. There must be a liquidation procedure in a legal entity's charter.

An owner's decision on stopping activity and liquidation of entrepreneur must be drafted in a form of protocol of General meeting if the number of owners is more than 2 persons and in a form of decision if there is only 1 owner. The protocol must have information about: a reason of liquidation, composition of the liquidation commission, a procedure and terms for creditors' demands, obligation about putting information into the Unified State Register. The protocol and the decision should be submitted to the state register in a place of the state registration of a legal entity. You don't need other documents at this stage. You can submit original of the protocol or its notarized copy. Submitting the protocol the state register can be conducted by an owner, director or person with a power of attorney. It is important to do it within 3 days since the moment of taking decision on liquidation according to the Article 105 of the Civil Code of Ukraine.

You should pay attention to all abovementioned details while drafting the protocol. State registers very carefully examine this document and often deny putting information about liquidation into the Register because there are some mistakes in drafting the protocol or the decision.

A legal entity is in the liquidation procedure since the moment of putting information by register into the State Register. Only liquidation commission conducts further actions on legal entity's behalf.

You can find out about liquidation procedure according to owner's decision in the next article.
We are ready to help you!
Contact us by mail [email protected] or by filling out the form: