The New Bankruptcy procedure in Ukraine (2013): judicial practice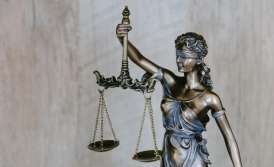 The material is related to legal services that are provided by our Kiev law office within Corporate law practice.

New regulations on bankruptcy procedure in Ukraine are being in force for only two months (since the moment when a new version of the Law "On debtor's solvency restoration or recognition of his bankruptcy" entered into force), so many creditors and debtors have not been able to adapt to them. This is confirmed by a significant amount of decisions about rejection of bankruptcy proceedings initiation in bankruptcy cases that have been made by courts of first instance for the last two months.

Analysis of rejections made by courts allows us to provide some advices on how to solve the issue that are related to filing of petition about initiation of bankruptcy proceeding, its consideration and initiation of bankruptcy proceedings.

Just like before, in order for a debtor's bankruptcy proceedings to be initiated a creditor must have indisputable demands to him in the amount that is not less than 300 minimum wages (as of today it equals to 334100 UAH) that debtor failed to fulfill for the last three months. But from now on indisputable demands are interpreted as demands that are supported by court decisions in force about initiation of enforcement proceedings. Settlement documents based on which funds are written off debtor's accounts (resolutions of the State Enforcement Service about writing funds off an account, promissory notes as well as demands that are recognized by a debtor) are no longer considered to be grounds for initiation of bankruptcy cases. Besides, new legislation finally solved issues related to penalties (fines, late payment interest) as well as other financial penalties. They do not comprise indisputable demands (previously similar position was supported by the High Commercial Court of Ukraine in its resolutions number 45/205b dated13.04.2010, number 5013/155/11 (11/73) dated 14.06.2011).

But in order for a petition about initiation of bankruptcy proceedings to be accepted it is no more sufficient to have a decision about recovery of debt in the required amount and resolutions about initiation of enforcement proceedings. Besides these documents, a petition must go along with an extract from the Unified State Register and proofs that copy of petition and attached documents were sent to a debtor. At the same time copy of the petition and attached documents must be sent to the address of a debtor which is specified in an extract from the Unifies State Register. Previously these documents were not required but after the 19.01.2013 failure of their provision in some cases served as a ground for a case to be left unheard (decision of Donetsk Commercial Court number 905/1554/13-g dated 07.03.2013, decision of the Commercial Court of Kiev number 910/2377/13 dated 11.02.2013).

It is additionally required to pay court fee for petition filing about initiation of bankruptcy proceedings. Article 4 of the Law of Ukraine "On court fee" provides that the amount of this fee is 5 minimum wages (as of today it equals to 5735 UAH) and obligation of its payment has been in force for a long time. But nevertheless failure of provision of court fee payment proofs often serves as a ground for a petition to be left unconsidered (exemplified by decision of the Commercial Court of Kharkiv number 922/982/13-g dated 12.03.2013 and by decision of Commercial Court of Zaporizhska Region number 908 / 797/13-g dated 04.03.13, etc.).

Non-provision of these documents as well as failure to comply with the requirements regarding content of the petition about initiation of bankruptcy proceedings can serve as a ground for a petition to be left unconsidered. But a commercial court can refuse to accept the petition. Just like previously this can be based on fact related to termination of debtor's activities and presence of other bankruptcy proceedings in his regard. So prior to petition filing one should check whether any of these facts are applicable to the debtor (luckily it is not difficult to do due to open Unified State Register of Court Decisions and free access to the Ukrainian Unified State Register).

A court can also refuse to accept a petition in case when a commercial court approved debtor's rehabilitation plan prior to initiation of bankruptcy proceeding and/or if proceedings regarding debtor's bankruptcy are prohibited by the law. The first situation is quite clear and this risk can be monitored by means of the Unified State Register while the second one can be interpreted by courts quite unambiguously. For example the Commercial Court of Chernigivska Region in its decision number 914/332/13-g dated 25.01.2013 used this ground to reject a petition that was filed after the 19.01.2013 in which a creditor referred to provisions of previous version of the bankruptcy law.

If there are no grounds to reject the petition or to leave it unconsidered a commercial court must make a decision about acceptance of the petition within 5 days. It includes date of preliminary hearing and full name of trustee in bankruptcy that is selected by an automatic system among persons listed in the Unified Register of trustees in bankruptcy.

Moratorium on satisfaction of creditors' claims and procedure of property disposal are not provided by the mentioned decisions. From now on these issues are to be settled by court not during acceptance of a petition but during its consideration within preliminary hearing. But by means of a decision about petition acceptance a commercial court can set an obligation for a creditor, debtor and other persons to provide additional documents and take measures aimed at ensuring creditors' demands by means of setting prohibition for a debtor to make decision about liquidation or reorganization and disposal of fixed assets. Thus, in order to avoid negative consequences we would recommend creditors to file petitions with their demands to be ensured upon petition filing.

Preliminary hearing must be conducted not later than 14 days after a decision about acceptance of the petition is made and if based on good grounds – within 30 days. Good grounds include: petition filing by debtor about preliminary hearing rescheduling due to voluntary repayment of debts to the creditors, difficulties related to provision of all the documents that were demanded by the court, etc.

During a preliminary hearing the court examines provided documents, hears explanations of the parties, verifies validity and incontestability of creditor's demands, measures related to coercive recovery, it considers debtor's objections. Based on the results of hearing a court makes a decision about bankruptcy proceeding initiation or denial of such. The decision about bankruptcy proceedings initiation serves as a moratorium on creditors' demands fulfillment. It initiates procedure of property management, appoints trustee in bankruptcy, imposes prohibition to dispose of debtor's property, sets the date of next hearing, etc. However in practice courts do not always settle all these issues within a decision about bankruptcy proceeding initiation (exemplified by the decision of the Commercial Court of Kiev number 910/2911/13 dated 04.03.2013).

Until the 19.01.2014 the official publication of decisions about initiation of bankruptcy proceedings is to be performed in "Golos Ukrayiny" and "Uryadovyi Kuryer" newspapers. But the legislation provides neither term of such publication nor persons responsible for it. As the result we have a complete anarchy regarding this issue. Date that is listed the court register is the most reliable and up to date source of information about initiated bankruptcy proceedings. But the term for creditors to file their claims still starts since the day of official publication.

The article was written by lawyers of law firm "Pravova Dopomoga" (Kiev).
We are ready to help you!
Contact us by mail [email protected], by phone number +38 044 499 47 99or by filling out the form: