Licensing of Uber drivers and partners in Kharkiv (Ukraine)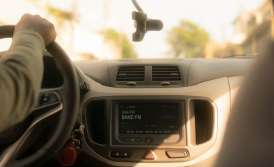 Our lawyers continue to expand the geographical spread of services for licensing Uber partners. Thus, today the entrepreneurs from the city of Kharkiv and Kharkiv region have joined our list of Clients from Kyiv, Lviv and Odesa.
Given that everybody was looking forward to the launch of Uber in Kharkiv, we began to receive license requests long before the taxi service has started working in the city. This was quite unusual, as most of the Clients from other cities contacted our company for licensing services only after the official start of Uber.
Due to considerable and long experience of working with Uber partners in other cities, our lawyers were ready for any Clients' requests related to licensing of their activities. Thus, we provide legal services to the following key groups of Clients:
Uber drivers who licensed their own cars only;
Uber partners, who were not involved in transportation themselves, but worked with drivers and had their own fleet of vehicles;
Large companies with their own fleet of vehicles, which required a significant amount of services for the development of agreements with motor transport enterprises, etc.;
Entrepreneurs that didn't have their own cars, but nevertheless intended to work as intermediaries between Uber service and drivers.
A significant part of our work was devoted to consultations, because the more complicated the business activity structure was, the more questions concerning the optimal schemes of taxation, distribution of profit among partners, drivers' salary, potential inspection risks our Clients had.
You can learn more about our the licensing services for passenger transportations, taxi services in the Legal Services section of the company's site.
For more information about our cooperation with Uber partners in Kyiv, see our publication.
Our practical experience in licensing Uber transportation services in Lviv is described in the publication here.
Legal support for Uber partners from Odesa - experience of our lawyers.
We are ready to help you!
Contact us by mail [email protected], by phone number +38 044 499 47 99or by filling out the form: