Essential terms of a foreign trade agreement: how not to have problems with the supply of imported goods?
Cost of services:
from 12 000 UAH
Contract development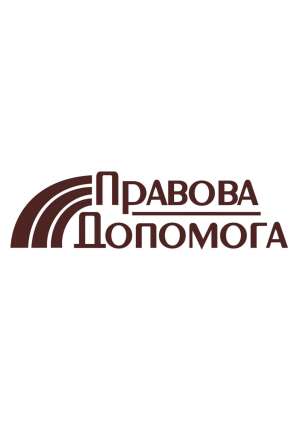 Reviews of our Clients
Director V. Ryabko, PJSC "Rodos"
It should be mentioned that cooperation with Law firm "Pravova Dopomoga" means the guarantee of timely and high quality legal support of business activities
Director A. Sorokin, LLC "ADREM"
Our experience of work with Law firm "Pravova Dopomoga" allows to assert that lawyers of the firm do not only possess professional qualities but also are ready to listen and understand Client needs
When entering into an international trade agreement, Ukrainian entrepreneurs need to follow Ukrainian laws on foreign economic activity and general principles of contract formation in Ukraine, while taking into account all the relevant conditions that have arisen or may arise in the future regarding contract performance.
It's important to note that the parties to the foreign economic agreement must be legally capable of entering into a contract according to Ukrainian laws and/or the laws of the country where the contract is being signed. This is crucial to consider, as not all companies in certain countries are allowed to export goods. We've previously discussed the importance of verifying your trading partner in detail here.
When concluding a Foreign Economic Agreement, a Ukrainian entrepreneur shall be guided by the Ukrainian legislation in the field of foreign economic activity, the general principles of concluding agreements in Ukraine, taking into account all essential conditions that have arisen and will arise in the future on the performance of the agreement.
Furthermore, it's essential to understand that the contract should not only be favorable in terms of cost or specific delivery conditions, but it should also provide robust protection for your interests in case of disputes. To achieve this, the contract should be drafted in compliance with Ukrainian laws.
The key is to have all the significant contract conditions tailored to your specific needs. Today, we'll delve into these details further.
You may also like: Common Mistakes in a Certificate of Origin for Your Goods

Key Elements of an International Trade Contract
Subject of the contract: The contract should clearly outline the details of the goods, either in the contract itself for a single shipment, or with a reference to specifications or additional agreements for a comprehensive description.
Delivery Terms: Who is responsible for organizing and managing the logistics of the delivery? Does the price of the goods include transportation costs? The contract should specify the cost and conditions of delivery, including insurance, packaging, and other surcharges.
If the customer has a price for the goods with delivery, including the cost of customs clearance allows for an accurate estimation of the overall cost. For long-term contracts, it's wise to include a provision that allows for changing delivery conditions based on future agreements, making customs clearance easier and more efficient..
Documents for Customs Clearance in an International Trade Contract. When finalizing an international trade contract, it's important to determine upfront whether the counterparty will provide a certificate of origin for the goods, or if Euro 1 is applicable. If such a document is available, it should be listed among the other essential documents that the customer must receive along with the goods.
These documents typically include an invoice, certificate of origin, certificate of quality, packing list, export declaration, and cargo customs declaration. If the price of the goods includes transportation, it should also be noted that the counterparty will provide a bill of lading or CMR. If the delivery terms require mandatory insurance, an insurance policy should also be included among the required documents.
Additional Conditions for the Goods. It's crucial to pay attention to quality warranties, the warranty period of the goods, and the possibility of claims. This foresight can save time and money in the future. For instance, if a manufacturer of equipment offers a warranty for the major components of the sold equipment, and in case of their malfunction, the seller can provide the necessary spare parts free of charge through a claim.
This means the spare part itself won't need to be paid for, but it will need to be cleared through customs based on its customs value. Alternatively, faulty spare parts can be sent for repair or refurbishment, with temporary exportation through customs. Upon return of the repaired or refurbished spare part, the re-importation can be processed, paying customs clearance only on the value of the repair work.
All of these considerations should be included in the contract.
Delivery terms: It's important to determine the delivery terms in line with the rules of INCOTERMS. For instance, DDP (Delivered Duty Paid) conditions specify that the goods will be delivered to the buyer cleared of any duties or payments, while EXW (Ex Works) implies that the seller's obligations are fulfilled once the goods are handed over at their warehouse or facility.
Currency and currency restrictions: The international trade contract will typically specify payment in a specific currency. As such, the buyer needs to have a currency account in a bank, be aware of current currency restrictions, and understand other limitations related to currency.
Payment method: It's crucial to establish the procedure and method of payment for the goods. Buyers often try to negotiate deferred payment, while sellers may require prepayment. Occasionally, parties may agree on partial payment and tie it to specific actions or events, such as customs clearance of the goods. Another option is a letter of credit, which allows reserving funds in a bank account that are transferred to the seller after the buyer provides certain documents.
Court to be approached by parties. Based on our experience, it is advisable to insist on Ukrainian arbitration. It is necessary to explain to the counterparty that prepayment entails significant risks for the buyer and should be protected. In case of potential future legal disputes, if the parties have agreed to Ukrainian arbitration, the lawsuit will be considered in Ukraine. Dealing with a foreign defendant can be lengthy, as each subsequent hearing is postponed for 6 months, but it is quite feasible.
Party details. They should always be accurate. In case of long-term contracts, it's advisable to enter into an additional agreement to account for any changes in party details, which can simplify banking controls and customs clearance.
Obtaining licenses or permits for export/import is subject to annual quotas or licensing requirements set by the government for specific goods, such as meat or oats, as listed.
Other conditions in foreign trade contracts and how to leverage them to one's advantage
In addition to the essential terms, a foreign trade contract may contain other conditions that the parties consider significant.
For instance, we recently helped a client in negotiating a water supply contract from Ukraine to European countries. Along with the necessary essential terms, the client included two additional conditions:
Exclusive supply rights for the manufacturer in certain countries.
Production of goods under the buyer's trademark.
The issue of exclusivity of the supply rights posed a challenge as establishing effective mechanisms in the contract to monitor compliance with the exclusivity requirement was complicated (due to the manufacturer's multiple contracts with other buyers, making it difficult to restrict the movement of goods).
We managed to come to an agreement that the manufacturer and its affiliates will refrain from directly supplying products to certain countries or entering into contracts with counterparts from those countries.
It's important to grasp all the circumstances and details required for drafting an international trade contract.
The development and signing of the contract are just the initial steps in organizing the importation of goods into Ukraine. However, they determine the level of protection you have and enable you to effectively coordinate all the subsequent stages of importing products to Ukraine.
Our team of skilled lawyers has extensive experience and qualifications, and we offer a wide range of services to our valued clients:
Crafting international trade contracts tailored to your needs;
Making amendments and revisions to existing international trade contracts;
Assisting with obtaining necessary licenses and permits (upon prior discussion);
Conducting negotiations with counterparts;
Providing support with letters of credit;
Assisting with filing claims related to international trade contracts, and more.
We provide comprehensive services for organizing the import or export of goods to Ukraine, including international trade contract development. If you are looking to smoothly facilitate the import or export of goods to Ukraine, don't hesitate to reach out to us.
Didn't find an answer to your question?
Everything about international trade contracts here.
We are ready to help you!
Contact us by mail [email protected] or by filling out the form: