Registered three charitable organizations in Ukrainian jurisdiction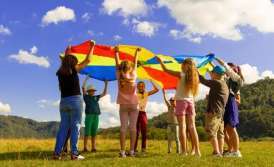 We had a very interesting situation in April. Within two days, our law firm was simultaneously contacted by three Clients for legal support of the registration of the charitable foundation. Our specialists have extensive experience in this area - at the end of 2016 we already registered more than ten such organizations.
That's why such a request of the Clients didn't surprise our lawyers and they immediately proceeded to work - we decided to register three charitable foundations at once.
The first step was to prepare documents required for registration. We had successfully prepared a package of documents for each charitable foundation within one day. Since the lawyers of our company know all the peculiarities of charitable organizations, this allowed them to promptly develop all the necessary documents, taking into account all the interests of our Clients following the preliminary consultations. The charter of each charitable organization was prepared in strict compliance with the requirements of the law. The next day all the documents were signed.
The second step was to submit the documents for the registration to the authorized authorities. Our lawyers acted under the powers of attorney, so the Clients didn't have to personally visit the relevant authorities. The packages of documents did not raise any questions on the part of the state registrars. The next day, three charitable foundations were registered in the Unified State Register. So, it took us only two days to prepare all the documents and register the charitable organizations of our Clients.
The last stage of the registration involved the obtainment of a non-profit status by the charitable foundations. After checking the information about charitable foundations in the Unified State Register, we submitted documents to the State Fiscal Service of Ukraine on the same day. Our company's lawyers prepared the necessary statements and constituent documents the day before in order to save the time of our Clients. Less than two weeks later, all charitable foundations obtained the status of non-profit organizations and were registered in the relevant Register.
If you want to get proper legal support and assistance with registration of a charitable organization or would like to buy an already registered charitable foundation, click here to learn more about the terms and conditions of cooperation with our law firm.
We are ready to help you!
Contact us by mail [email protected], by phone number +38 044 499 47 99or by filling out the form: