Advertising of medicines in Ukraine: how not to violate the requirements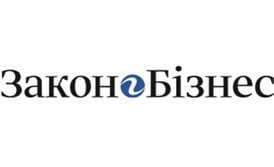 Andriy Buzynnyi, a lawyer of our firm wrote an article about fines for advertising in pharmaceutical field for "Law and Business"
.
Text of the article (translation)
:
There have already been numerous occasions when pharmacists had to pay significant fines for violations of the Law of Ukraine "On advertising". At the same time its provisions have such unclear wordings that it is extremely difficult to stay within their limits. Analysis of the legislation and judicial practice will help to minimize the risks.


Violations are hard to avoid


There is a saying that a good product is in no need of advertising. But at the same time this does not mean that an advertised product is bad. Advertising itself has already become the engine of trade and it is hard to say what could possibly substitute it. No wonder that there has been adopted a new law. Some specific types of goods are even covered by entire articles of the law. It may appear that such scrupulous regulation of the field leaves no questions to ask but in practice these clauses leave much to be desired.
In particular advertising of drugs and medical devices is covered not only by the general articles of the law "On advertising" but also by the entire Article 21. It makes perfect sence since we talk about health and life of people who tend to self treat themselves based on information which they get from advertisements. However violations of provisions of the law are very rare. The last of the most notorious cases: the State Inspection of Ukraine on Consumer Protection imposed a fine in the amount of 16 million UAH on a pharmaceutical firm for advertising of a new drug
.
It is doubtful that there is a person who thinks that pharmaceutical companies deliberately violate the legislation. It is better to say that preparation of advertising material requires search of a solution which would allow to provide as much information as possible and in the manner so that its form could benefit sales within the limits that are set by the legislation. In other words a pharmaceutical producer is willing to balance on the edge between what is permitted and what is not. However sometimes the advertiser and controlling authorities have absolutely opposite understanding of where this edge is.
Article 21 of the Law "On advertising" includes a number of provisions which define this edge quite unclearly. It is worth to pay close attention to some of them
.
Search of specialization


Section 13 of Article 21 provides that its provisions are not applied to advertising of drugs and medical devices "which are placed in specialized periodicals that are intended to be used in medical establishments and by doctors". At the same time there exists no definition of specialized periodicals. It is possible to define the term only by means of collecting bits of information about criteria of inclusion of a periodical into the category of specialized ones from different regulatory acts
.
For example the Law "On protection of public morality" provides that a periodical can be defined as a specialized one if it is systematically published on a particular topic or this topic is the major one for this periodical. On the other hand the letter number 32-32-69 of the Ministry of Justice of Ukraine dated 25.02.2010 provides that the state registration certificate of a specialized periodical includes special category of readers or special thematic focus
.
Thus, an advertiser should check these facts prior to placement of information in periodicals that call themselves specialized
.
Issues of interpretation


Next aspect which is worth to pay attention to is absence of list of incurable deceases and those that are hard to treat in the legislation. At the same time Section 5 of Article 21 of the Law prohibits an advertisement to refer to therapeutic effects in regard of such deceases
.
This is why an advertiser should consider the fact that if a dispute emerges the court can make its rulings based on the Law "On protection of people against infectious diseases", order of the Ministry of Healthcare of Ukraine "On approval of list of especially dangerous, dangerous infectious and parasitic human diseases and carriage of pathogens of these diseases" and some other "related" regulatory acts. More information about such position can be found in the resolution of Kiev Administrative Court of Appeal dated 6.06.2013 in the case number 826/403/13-
а
. Servants of Themis basically consider terms "especially dangerous and dangerous deceases" and "incurable deceases and those that are hard to treat" to be identical
.
It is important to find out whether or not the commercial includes information about therapeutic effect (Section 5 of Article 21). In other words, whether or not the commercial provides information about ability of a drug to cure the particular decease that is hard to treat. In this regard one will need knowledge of law, medicine, linguistics as well as psychology in order to understand whether or not a consumer can understand the provided information in a certain way. While advertisements in printed mass media require only lexical analysis of the text, TV commercials cause troubles due to the fact that complex of audio and visual information is intended to form a particular perception. In this situation we can talk about semantic analysis or analysis of perception
.
Such analysis requires special knowledge and if the case is taken to court it is necessary to make a request about appointment of expertise. But the best thing to do is to get an expertise report at the stage of advertisement creation in order to minimize the possibility of complaints from the controlling authorities.
Sometimes, when hearing cases related to disputable aspects of interpretation of Article 21 of the Law "On advertising" the courts may support the advertiser. Such situation can be exemplified by the decision of the Lviv Administrative Court of Appeal dated 27.07.2010 in case number 26038/10/9104. The case was about legality of doctor's image placement in clinic's advertisement. The court noted that Article 21 prohibits participation of doctors and persons who imitate their appearance in advertisements of drugs, devices and methods of prophylactic, diagnostics, treatment. At the same time such participation is allowed in advertisements of a medical establishment even despite the fact that clinic's services were mentioned as well.
It is obvious that many provisions of Article 21 require amendments. In general, the advertising material has to be based on legal expertise of information that is to be conducted with consideration of position of controlling authorities and judicial practice. At the same time creativity of marketing specialists should stay within limits defined by lawyers.
The material is related to firm's service of Legal analysis of medicine advertisements.

The cost can be found here.
We are ready to help you!
Contact us by mail [email protected] or by filling out the form: