Deprivation of nonprofit status due to not informing for changes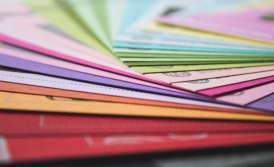 Exclusion of legal entities from the registry of nonprofit institutions and organizations (hereinafter - the Register) is always extremely painful, since it almost paralyzes their work.

Our experience or legal support for charitable and public organizations gives us an understanding of a general tendency:

Most of nonprofit organizations are at risk of deprivation of non-profit status from the very beginning of their work.

It should be remembered that § 157.14. of the Tax Code of Ukraine provides the possibility to exclude charitable and public organizations from the Register because of "violation of the provisions of this Code and other legislative acts."

Almost every organization violates a very simple rule that is provided by 38 the Order of the Ministry of Finance of Ukraine № 38 dated January 24, 2013, namely:

In case, when any changes of information mentioned in registration application happen every nonprofit organization must submit to a tax body a) documents with the specified changes; b) a registration application with the mark of "change" or "addition".

Thus, nonprofit organization must inform a tax body in cases when:
changes in bank accounts happened;
change of a head and / or chief accountant happened;
information about founders changed;
other changes happened (address, name, etc.).
This violation usually happens from when after registration of fund or organization and inclusion into the Register, an organization opens a bank account and doesn't not inform tax body about such changes.

Or law firm provides legal advices and legal support for nonprofit organizations. If you have any questions, please contact us.
We are ready to help you!
Contact us by mail [email protected] or by filling out the form: