Exclusion from the Register of nonprofit organizations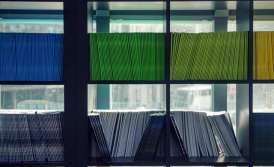 An exemption of income from taxation is applied only to charitable and public organizations, which are included in the Register of non-profit organizations (hereinafter - the Register).

Thus, exclusion of organization from the Register in fact stops its work.

And the procedure of deletion from the Register does not require any court decision or decision of law enforcement agency. In accordance with paragraph 157.14. of the Tax Code and Section IV of the Regulation of the Register such exclusion requires only decision of the local tax agency of the lowest level (the decision can be appealed in court). So, by a regular decision local tax agency can stop the activities of any non-profit organization.

Paragraph 157.14. of the Tax Code provides that the reason for such a decision is: violation of the Tax Code and other regulation of non-profit organizations. Such an extensive wording provides broad opportunities to detect violations of different importance.

The same article stipulates that the use of tax-exempt funds for purposes not provided by a charter also can cause exclusion from the Register.

However, neither Tax Code, nor other laws and regulations comprehensively regulate the procedure. There are no any precise classification criteria that should be used for defining funds as such that are used for non-statutory purpose.

Imprecise regulation of deletion from the Register gives tax authorities considerable freedom.

That is why we recommend charitable foundations to bring bylaws into line with Law "On Charity Activity and Charitable Organizations", public organizations – to adopt revised Charters, which would meet the requirements of the Tax Code and Law "On Public Associations".

Objectives of an organization should be formulated in a particularly accurate way (this section is often paid little attention to, but, as we see, it can be crucial), and should be considered while using of funds.

So, we can see that non-profit organizations should carefully treat compliance with the regulation of non-profit organizations and tax legislation, as well as carefully follow purposes of funds, as in the case of violation of their activities may be suspended by decision of a local tax agency.

Also you may be interested in the following articles:
We are ready to help you!
Contact us by mail [email protected], by phone number +38 044 499 47 99or by filling out the form: