How to open a hotel with a restaurant and a casino in Ukraine?
Cost of services:
from 4000 USD
Start a restaurant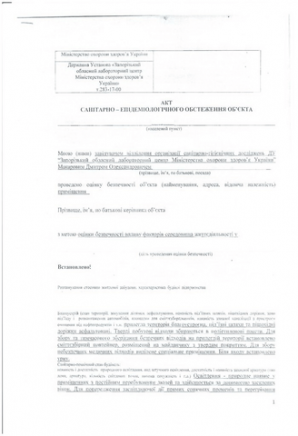 Reviews of our Clients
Partner, Denis Y. Lysenko, Vasil Kisil & Partners
... we would like to express our respect and gratitude for the fruitful cooperation.
... our work on joint projects assured us of your high level of professionalism

General director Skibinskiy V., Yokogawa Electric Ukraine Ltd.
Yokogawa Electric Ukraine Ltd. recommends Vladimir Gurlov and his team of lawyers as a reliable legal partner and advisor for foreign businesses in Ukraine...
General director I.Logvinenko , Bravo Airways
Bravo Airways company expresses its gratitude to law firm "Pravova Dopomoga" for high quality and timely provision of legal services.

General Manager Stashkevych I.Y., LLC "Trading company" Rud"
We would like to indicate that law firm "Pravova Dopomoga" has become a reliable partner for legal services provision and we can recommend it as a team of qualified professionals who are easy and pleasant to deal with
Chief ophthalmologist of Ukraine, Oksana Vitovska, All-Ukrainian alliance of ophthalmologists
We would like to express sincere gratitute to the team of Law firm "Pravova dopomoga" and personally to Volodymyr Gurlov for professionalism and purposefulness in your work.
President Tedeev E.S., Ukrainian wrestling association
Ukrainian wrestling association would like to express its sincere appreciation to the team of Law firm "Pravova Dopomoga" for mutually beneficial cooperation
L. Chervonyuk, LLC "Vitalux"
Vitalux company highly appreciates results of cooperation with Law firm "Pravova dopomoga", can characterize it as a reliable partner and based on personal experience is ready to recommend it to interested persons...
G. Zeynep Kucuk, SANOVEL ILAC SAN. ve TIC. A.S.
Helped with the liquidation of a foreign representative office in Ukraine
Opening a hotel-restaurant complex is a rather intricate and challenging process, especially if you have the additional goal of incorporating a casino on the premises. However, our team of lawyers believes that nothing is impossible.
In this article, we will delve into the peculiarities of running a hotel-restaurant business with a casino and explain the potential obstacles that may impede such endeavors.
Requirements for combining a hotel, restaurant, and casino on a single property
To establish a hotel-entertainment complex that encompasses a hotel, restaurant, and gaming facility within the same vicinity, several key requirements must be met. These include fulfillment of:
all territorial regulations pertinent to the chosen location;
suitability of the premises itself;
the conditions for accommodating all establishments on the same territory;
a high standard of service quality;
the type and class of each establishment;
licensing requirements and other relevant regulations.
You may also like: How to Start a Restaurant in Ukraine from Scratch: A Gastronomic Startup Guide
Under what conditions can a hotel-entertainment complex be opened?
In Ukraine, there is a hotel certification system that assigns hotels a specific star rating, ranging from one to five stars. This rating is based on factors such as comfort, exclusivity, and the level of customer service offered. The comfort and quality of services provided by hotels are determined by various categories that consider the hotel's facilities and the level of services they provide.
Hotels that wish to obtain a certificate of a certain category, starting from one star and above, must provide their guests with dining services in a restaurant of a designated class, according to the requirements of the specific hotel category. In other words, certified hotels with a specific star rating must have restaurants that correspond to the category of the hotel.
Please note! According to the established guidelines, hotels of a specific category must have a restaurant of a designated class.
For instance, hotels rated from 4**** to 5***** stars must have a restaurant with a serviceclass that is at least "Superior." These are top-notch restaurants known for their sophisticated interiors, a wide range of services, unique signature and gourmet dishes, and an extensive selection of beverages.
Additionally, high-class restaurants should feature modern equipment, stylish furniture, premium tableware, and captivating interior designs. The service provided to customers must be delivered by highly trained and skilled staff.
You may also like: Categories and Classes of Hotels and Restaurants: Requirements and Conditions for Obtaining
Requirements for placing a casino in hotels
Gaming establishments, such as casinos, have specific requirements regarding their placement. They can be situated in the following locations:
Within the city of Kyiv, casinos can be housed within five-star hotels that have a minimum of 150 hotel rooms.
In other towns and cities, casinos can be found within hotels that hold a minimum four-star rating and have at least 100 rooms.
Outside urban areas, casinos can be located within countryside leisure complexes consisting of at least two buildings with a combined area of no less than 10,000 square meters. Furthermore, these complexes must include a five-star hotel on their premises.
You may also like: Restaurant Decoration: Signage or Advertising?
What licenses and permits are required to operate a hotel-casino complex?
To operate a hotel-casino complex, some specific licenses and permits need to be obtained. In addition to the necessary permits for the facility itself, ensuring compliance with fire safety and sanitation requirements, the following documents are required:
Certificate of a hotel category of no less than four stars, granting the right to operate a hotel business and legally host a gaming establishment.
Licenses for the retail sale of alcohol and tobacco, allowing for the legal sale of alcoholic beverages on the premises of the complex.
Licenses for conducting gambling activities, such as casinos.
Our specialists can assist in obtaining all these required documents.
What other requirements, besides permits and licenses, exist for placing a casino in a hotel?
There are several other requirements that need to be considered when operating a hotel-restaurant business with a casino.
Requirements for the land plot on which the establishment will be located.
The size of the plot is determined based on the conditions for accommodating the complex, its functional composition, and category. It should also allow for the provision of relaxation areas, utility areas, parking for complex guests, and landscaping.
Hotel complex plots should be easily accessible from public transportation stops within a radius of no more than 700 meters.
Additionally, the plot should meet sanitary and hygiene requirements, particularly in terms of acceptable levels of natural and artificial radionuclides.
Structure of the hotel-entertainment complex.
The structure depends on the total number of accommodation rooms, comfort level, specialization of the complex, and its location. In addition to gaming areas, such complexes often include conference halls, bowling alleys, billiard rooms, and more.
Size of the casino premises in the hotel.
The minimum area required for a casino located within a "five-star" hotel should be no less than 500 square meters. Furthermore, the area designated for the casino should be separated in a way that allows for controlling visitor access.
What can hinder the opening of such a complex? Specifics of operating a casino
There are certain factors that can impede the opening of such a complex:
Failure to obtain a 4 or 5-star hotel categorization due to the hotel's inadequate material and technical infrastructure, low-quality services, or staff qualifications not meeting the requirements set by the state standards for evaluating hotels.
Insufficient compliance of the material and technical facilities with the established sanitary and hygiene standards.
In addition to the location requirements for the gambling establishment, specific licensing criteria must be met in order to open a casino within the complex. These include:
Only a Ukrainian resident enterprise whose primary focus is organizing and conducting gambling activities can act as the organizer.
The enterprise's capital must be formed with a minimum amount of 30 million hryvnias, and additional capital can come from securities or other assets. Furthermore, the source of these funds must be officially documented.
All officials, substantial shareholders, and ultimate beneficiaries of the enterprise cannot be citizens of a country that is an aggressor against Ukraine or an occupying state.
Non-profit institutions and organizations are not permitted to participate in such an enterprise.
The licensing conditions for the placement of gaming equipment
The licensing conditions vary depending on the specific location where the complex will be established. In cities and regions with a population of over 500,000 people, a casino is required to have 10 gaming tables, including at least 2 roulette tables, and a minimum of 50 slot machines.
In smaller towns and rural areas, casinos are allowed to have five gaming tables, including at least one roulette table, and a minimum of 20 slot machines.
It's important to note the following:
All gaming equipment, such as slot machines and gaming tables (including roulette), must be certified.
The casino must employ a minimum of 50 staff members, all of whom must have proper employment contracts.
The casino premises must have a security alarm system and video surveillance with recorded footage.
Taxation features of the gambling business and the changes that taxpayers can expect for this type of activity
For businesses involved in casino operations (and other forms of gambling), there is a standard tax rate of 18%. Additionally, there is a separate tax rate of 10% on income generated from activities using gaming machines, and/or 18% on income from casino operations.
Currently, there is a proposed legislation undergoing its second reading, which aims to introduce changes to the taxation of casino and other gambling-related incomes. The proposal suggests implementing a unified tax rate of 10% on the gross profits from casino operations, while maintaining the overall tax rate of 18%.
Furthermore, there are plans to abolish the requirement for triple payments for licenses to operate online casinos and gaming machines. Previously paid fees would be considered as credit towards future annual license payments for entrepreneurs.
The process of opening a hotel and entertainment complex can be quite intricate, necessitating a comprehensive understanding of regulatory requirements.
Our company's legal experts can assist you in developing a suitable project concept in accordance with the existing laws. We will analyze the technical and material aspects to ensure compliance with established standards and provide our professional evaluation.
Additionally, our team can provide support in:
Obtaining the necessary documentation for your premises and ensuring compliance with licensing requirements for casino operations and alcohol sales.
Acquiring all the required licenses and permits.
Guiding you through the process of establishing a restaurant, hotel, or casino in Ukraine.
Offering advice on personnel, accounting, taxation matters, and other aspects related to your business operations in Ukraine.
You can find the cost of opening a restaurant here.
You can find the cost of obtaining a casino license here.
We will accompany you throughout the process of obtaining the necessary permits and licenses, and represent your interests when dealing with government authorities.
Didn't find an answer to your question?
We are ready to help you!
Contact us by mail [email protected] or by filling out the form: