How to enforce child support through court action?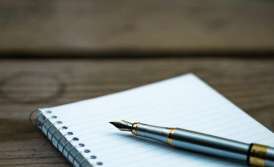 You have faced with the fact that your former spouse refuses to pay child support voluntarily? Unfortunately, this is a very common situation. What should you do in this case?
Of course, there are situations when parents were able to come to a peace agreement on the payment of alimony - this can be done verbally or by drawing up an agreement on child support. But if the issue could not be resolved in this way, alimony can be enforced through court action.
Today we are going to talk about how to properly ensure child support payments for your child.

Related article: Our lawyers gave the Client legal advice on the dissolution of the marriage and child support payments
There are two options to enforce child support:
get a court order;
go to court for a court decision.
Enforce child support through a court order
One of the parents with whom the child is living lives can go to court with a request for the issuance of a court order to enforce payment of child support.
The amount of child support that can be obtained through a court order:
you can try to win a 1/4 payout of the defendant's wages for one child, for two children - one third, for three or more children - half of the child support payer's wages, but not more than ten minimum living wages for a child of a particular age.
A win of a 50% payout of the minimum living wages, established by law for child support is possible.
Interesting! There is a norm in the Family Code of Ukraine that says that you can get the entire amount of the minimum living wages paid out, but only if the defendant earns enough to pay that amount.
When is it possible to receive a child support order? Such cases are considered by the court in a simplified procedure. But this option is possible only in those cases that:
concern the requirements regarding 1/4 of the earnings or 50% of the minimum living wages per child. That is, in fact, in a simplified procedure, cases are considered where one of the parents requires child support of minimum amounts.
Related article:Our lawyers helped clients to divorce within the shortest possible term
Child support payout through court action
If the parent who is taking care of the child needs more than the amount that a court order allows, he can file a lawsuit.
Documents for filing a lawsuit along with the application for child support:
receipts for child expenses over the past 12 months (if available);
copy of your passport and code (if possible, and the defendant's);
Form 13 (confirmation of the place of residence of the child and the plaintiff with CDAS (Centre for the Delivery of Administrative Services);
documents on the financial ability of the defendant to pay out the requested amount of child support (if any);
documents confirming that the defendant does not have other dependent children or parents.
Important! The court may not take into account the defendant's wages if it is established that he/she spends more than he makes, and the source of the money origin is not proven.
Possible amount of child support. The court takes into account the following circumstances:
whether the child is healthy;
whether the child is financially secure;
whether the payer of alimony is healthy and what financial condition he is in;
whether the child support payer has other children, disabled parents/husband/wife;
whether the payer has immovable and movable property, property and corporate rights;
evidence of the acquisition of property, the amount of which exceeds ten times the subsistence level for able-bodied persons (in the case where the origin of the money is not proven).
It turns out that the minimum amount of child support is 50% of the minimum living wages per child of a specific age. That is, the court will not appoint less than this amount.
| | | |
| --- | --- | --- |
| Age | As of July 1, 2019 | As of 12/01/2019 |
| up to 6 years | 849,5 uah. | 889,5 uah. |
| from 6 to 18 years old | 1059 uah. | 1109 грн. |
As for the maximum amount of child support, this is ten minimum living wages per child, depending on his/her age.
| | | |
| --- | --- | --- |
| Age | As of July 1, 2019 | As of 12/01/2019 |
| up to 6 years | 16 990 uah. | 17 790 uah. |
| from 6 to 18 years old | 21 180 uah. | 22 180 uah. |
What to consider during a child support trial?
When sending money to the account, you must indicate in the payment details "child support for such and such a period." As before the court decision comes into force, additional charges may occur.
It is not necessary to be present in person during court hearings. But in practice, there are situations when your lawyer may advise you to come to a court hearing in order to clearly demonstrate your attitude to the case and form a correct opinion with the court on your matter.
If you have a qualified lawyer and a power of attorney for him or a lawyer with an appropriate contract, the entire process of enforcing child support can go through with your minimum personal participation.
Of course, any situation affecting family relationships requires patience and accuracy. A child support lawyer will be able to tell you how to act in your situation and the amount of a child support payout you can expect to get.
We are ready to help you!
Contact us by mail [email protected], by phone number +38 044 499 47 99or by filling out the form: