New Bankruptcy Law in Ukraine: Innovations and their limitations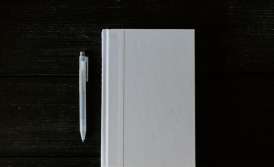 On January 19th 2013 a new version of law "On restoring the debtor's solvency or his recognition as bankrupt" (hereinafter - new bankruptcy law) entered into force. It significantly alters many issues related to violation of bankruptcy procedure and subsequent administration or liquidation of enterprises. Most of them are progressive and can seriously simplify and speed up the procedure of bankruptcy. But at the same time number of other innovations due to their significant deficiencies can bring a lot of trouble.

It concerns seemingly progressive stipulations about publication of notices about start of bankruptcy procedure, administration procedure, declaring debtor's bankruptcy and other notifications on the website of the High Commercial Court of Ukraine. At first glance it is really progressive taking into consideration the fact that today almost all notices (except for bankruptcy procedure notices) shall be published in official printed media, accessibility and usability of which is considerably inferior to the Internet.

First of all there is no reason for the legislator to be unpleased with current procedure of bankruptcy notices being published on the official website of judicial branch (http://www.court.gov.ua) in the corresponding section of the Unified State Register of Court Decisions. It would be much more logical to publish other notices regarding bankruptcy on the mentioned website as well. It is important because now the notices of bankruptcy are represented in the form of court rulings and therefore carry much more information than just notices.

Secondly the requirements for publication on the website of the High Commercial Court of Ukraine will enter into force only in a year. During the year a publication should be made in the official printed periodicals (newspaper "Golos Ukrayiny" and "Uryadovyi Kuryer"). So even the progress related to publication of information about bankruptcy on the portal of the judicial branch will be revoked by the new bankruptcy law for a period of time.

But the main drawback of the reform is that the legislator defined neither term of such notices publications nor who and how should publish them (including payment for their publication). The courts are not likely to do it by themselves. But they will be able to put these responsibilities on any participant of bankruptcy procedure (debtor, initiating creditor, property manager, etc.) depending on which one of them wants it more and will set such terms for these responsibilities fulfillment which are more beneficial for such participants. Obviously such situation may contribute to amount of abuses.

Legislator's attempt of establishing special and simplified procedures in bankruptcy cases looks incomplete. In contrast to the general procedure which requires application of property management with further transformation into procedure of administration, liquidation or amicable agreement, special procedure involves additional participants in a case, prolonging terms of administration, coincidence of property management and administration procedures. A simplified procedure is applied to the liquidation of bankrupt without property management and administration procedures.

This differentiation was intended to simplify the procedure of bankruptcy in cases where it is possible to apply so called "individual approach" to each situation. But the legislator was so captivated by the idea of an individual approach to each situation that forgot about establishing of clear criteria under which it is possible to use an appropriate procedure. In Section 3 of Article 7 of a new bankruptcy law such criteria are identified inaccurately: categories of debtors, type of activities and possession of any property. At the same time there is neither classification of debtors categories nor even any indication of what type of activities should a debtor be engaged in or the amount of assets in order for a special or simplified procedure being applied in the new bankruptcy law.

Thus unreasonably wide powers are provided for Ukrainian commercial courts: what kind of procedure to apply to a debtor. In practice such "broad liberties" will lead to abuses on either the side of debtors who may want to get rid of creditors with the help of simplified procedure quickly or on the side of creditors who may try to seize the debtor's property quickly using the same method. In this situation commercial courts will act as a wind vane using simplified or special procedure in some cases of bankruptcy and not applying it to other bankruptcy procedures even when position of debtors will be similar.

Stipulations of Section 9 of Article 91 of the new bankruptcy law are discriminatory and unjust. According to this regulation after decision on bankruptcy and liquidation procedures is being made by a commercial court regarding a sole proprietorship, such entrepreneur's state registration is being canceled as well as all licenses issued for him. This regulation does not include the right of a sole proprietorship to appeal and cassation against court decision which declares him bankrupt. Moreover it is unfair that such strict requirements are set for sole proprietorships but do not apply to other business entities.

The next point seems to be a total nonsense: the High Commercial Court of Ukraine is provided with authority to approve the Regulations on the procedure of administration before the proceedings in the bankruptcy case which must determine in particular the procedure of creditors meeting. This directly violates the stipulations of Art. 6, 19 and 124 of the Constitution of Ukraine which divide government into three branches and as a single function of the judiciary they define justice. Adoption of regulations does not belong to justice and therefore cannot be assigned to the judicial branch. This is the competence of the legislative and executive branches of government.

Unfortunately many more of such rough mistakes and shortcomings and not very rough ones can be found throughout the text of the new bankruptcy law. It is doubly regrettable that because of these mistakes the undoubted achievements that the legislator managed to implement in more or less acceptable form fade away. Such changes include:
Initiation of administration procedure before the proceeding in bankruptcy. This procedure allows creditor who owns more than 50% of the total debt of the debtor to initiate an administration with the consent of the latter. The new pre-trial settlement procedure is aimed to enhance the ability to prevent bankruptcy of the debtor, and at the same time relieve the courts. Though at the same time the law imposes a number of strict requirements for the administration plan under this procedure and requires approval by the court, and therefore we are not sure that this procedure will be actively used in practice;
Decision on the initiation of bankruptcy proceedings should be made after the court preparatory hearing (not immediately after receiving application from creditor). Within this hearing the court will have to review the documents, hear the explanations of the sides, judge objection of a debtor (if the application is submitted by the creditor) or signs of insolvency of the debtor or its threat (if the application is submitted by the debtor) and only then make a decision on bankruptcy procedure initiation. This innovation is intended to reduce quantity of unreasoned initiations of bankruptcy proceeding that can bring harm to a debtor (his property is being seized) and creditor (a moratorium is put on satisfaction of requirements);
Provision of right to receive debt for creditors who failed to declare their claims within the prescribed period (30 days). These lenders will not have competitive status but their claims still be repaid on the last, sixth place;
Ensuring rights of creditors whose claims are supported by collateral (secured creditors). In particular for approval of administration plan and settlement agreement it will needed to obtain the consent of such creditors. Otherwise other lenders will be required either to allocate collaterals for secured creditors of the debtor's assets and sell them at auction with further repayment of debt or redeem debt from such creditors;
Reduction of term of some procedures. In particular the term of power for a property manager will be reduced from six months (with the possibility of renewal for an indefinite period) to 115 days with the possibility of renewal for only two months. Prolongation of liquidation term will be also cancelled (maximum - 12 months);
Introduction of obligatory sale of debtor's property at auction. This auction should be held by a person who is licensed to organize auctions on the request of liquidator; notices about the sale should be placed on the web-site of the State Department for Bankruptcy (body within Ministry of Economic Development and Trade of Ukraine). This new law on bankruptcy regulates auction term and procedure in details and it also stipulates that auction can be conducted in electronic trading form;
Implementation of automatic distribution of cases among bankruptcy trustee. Nominee for property manager, administration manager, bankruptcy trustee will be determined by the court itself using an automated system out of the number of individuals included in the Unified Register of bankruptcy trustees. Initiating creditors lose the right to recommend a specific bankruptcy trustee for the post of property manager. However this right is reserved for the creditors committee in determining administration manager and liquidator. Moreover in the case of refusal on the side of trustee chosen by an automated system the court is not obliged to use it again and can choose any trustee listed in the Register;
Changes in legal status of trustees in bankruptcy, their selection and monitoring their activities. In particular instead of licensing of bankruptcy trustees it was suggested to initiate independent automated testing of candidates with the issuance of qualification certificates for those who successfully pass the test. However at the same time a bankruptcy trustee is put additional responsibilities on. In particular they need to have professional liability insurance and special compensation fund which will be funded from the expense of trustees in bankruptcy.
Thus we can conclude that new bankruptcy law is not as good as we would like it to be. But at the same time it is not so bad. The drawbacks are quite possible to be corrected soon. In any case the governmental bill number 10707 is aimed to solve a number of shortcomings of the new bankruptcy law and has already passed its first reading.
We are ready to help you!
Contact us by mail [email protected], by phone number +38 044 499 47 99or by filling out the form: