Is it necessary to apostille copies of foreigners' passports when registering an LLC?
Cost of services:
from 9000 UAH
Cost for LLC's registration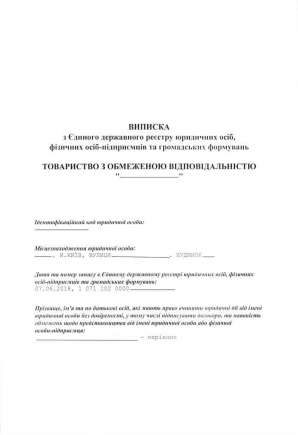 Reviews of our Clients
Founder and Chief Editor M. Aristov , "Geoprofil" magazine
We would like to recommend this firm which provides legal services professionally and in a timely manner
Director V. Kovernyk, LLC "Company "VNA"
We highly appreciate quality of your work in regard to minimization of legal risks for our business as well as your ability to deal with controversial situations arising from interaction with controlling authorities
Director S. Astashev, LLC "Company "Biznes proekt"
Our experience of work with you in the field of litigation, tax consultations, registration of legal entities and others showed that you can be entrusted not only with ordinary projects but also with those that require creativeness in protection of interests
The procedure for registering an LLC in 2023 in most of the territory of Ukraine was already on its normal pre-war tracks, which could not be said about the first few months in 2022 after a full-scale invasion. There were insane queues at the TSNAPs, which in some places persisted until June, problems with turning off the lights and accessing the registries.
However, for foreigners who want to work in Ukraine, thereby supporting its economy, creating a company is unlikely to be easy.
Even if we assume that you will find not so bad examples of constituent documents on the Internet, you will have to take into account a number of features, in particular, if the head is not a citizen of Ukraine. For such a person, as well as for foreign founders, first of all it will be necessary to obtain a tax identification number. Next, the manager will need to obtain a work permit.
This text is being translated.
We are ready to help you!
Contact us by mail [email protected] or by filling out the form: