Features of opening accounts for enterprises in which director is a foreigner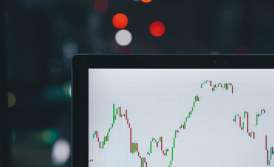 In practice, the most of Ukrainian banks refuse opening an account for enterprises at which a foreigner is the head, without his/her getting a temporary or permanent residence permit. There are several reasons for such refusals, but are they all legally justified? Namely for that reason we decided to have an insight into this question.
The matter is that the old Instruction about opening an account provides a norm by which the banks were guided before, and namely it is provided there that a reason for opening an account for non-residents is a residence permit (clause 1.8), and a bank officer should collect information about temporary stay of a director or his representatives in the territory of Ukraine (clauses 1.11 and 1.12).
At present, these norms are not valid, but each bank, when opening an account, should verify and identify the person, and with that, it does not matter whether he/she is simply a representative or a director of a firm. Such an obligation for a bank establishment is provided with part 7 of Article 64 of the Law of Ukraine "About banks and banking activity".
Usually identification of a person is performed according to the passport of citizen of Ukraine (of a foreigner), but identification may be performed based on other document, too, according to Article 43 of the Law of Ukraine "About notarial affairs". That is, based on that norm, it becomes clear that a bank can verify and identify a person without residence permit, and therefore the requirements of providing it (the permit) are not well-reasoned enough in this case.
As for information which a bank should obligatorily get, it is provided with Article 9 of the Law of Ukraine "About prevention of corruption", and that is:
For a natural person:
Surname First name Patronymic;
Number of passport (or other document);
date of birth.
For a legal entity:
Full name;
information about persons who may perform the management;
identification data of persons who may dispose of accounts.
Besides that, according to Article 64 of the Law of Ukraine "About banks and banking activity", a bank has the right to demand other information, too, which concerns client's identification (including information concerning a head of a legal entity).
Conclusions
As of today, not all the banks have realized that they are not obliged to demand residence permit or confirmation of the place of residence in Ukraine from foreigners who are heads of legal entities, and they (banks) continue being guided by obsolete internal regulations.
The situation existing in practice is actually not acceptable, since in spite of the fact that at the legislative level the obligation to demand residence permit from the heads of business entities is not fixed, this practice is wide-spread enough, and it causes difficulties when foreign companies and foreign citizens establish business in Ukraine.
Taking into consideration the existing need of clients of our company, we have developed cooperation with a number of Ukrainian banks at which we can provide for foreign citizens a possibility to open an account without providing residence permit.
We are ready to help you!
Contact us by mail [email protected] or by filling out the form: