Peculiarities of legal entity's dissolution resulting from its owners decision. Part 2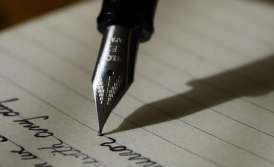 This article is continuation of the series of our publications about legal entity's liquidation.

So which actions must be done by a liquidation commission?

First of all, there must be note about liquidation of a legal entity in mass media. There is procedure and term for creditors' demands. This period is usually 2 months since the moment of publication. This is the minimal term which is regulated by the law. Except local mass media, information about liquidation is published in the official newspaper of the State Register Service which is called "Newsletters of the state registration of legal entities and sole traders". The day of publication is the start of this term. Register puts information into the Register and since this day demands can be made to an enterprise.

Then liquidation commission, which was formed by the protocol, starts to work. At first, it defines list of legal entity's property, amount of receivables and payables, forms a register of debtors and creditors.

After settlements with creditors and debtors are made, an owner drafts a liquidation balance. It must be submitted to a state register and you should pay careful attention to this.

At the same time, liquidation commission deals with legal entity's discharging from the State Fiscal Service of Ukraine and the Pension Fund, getting information about lack of debts through bank receipts.

For getting a certificate about lack of debts, you have to submit to the State Fiscal Service of Ukraine:
- An application form about stopping tax payer's activity (no. 8-OPP);
- A copy of protocol where is written an owner's decision about liquidation and composition of the commission.
As a result chapters of the State Fiscal Service of Ukraine issue a certificate about lack of debts through budget payments.

If there are still not-dismissed workers then the commission makes all final settlements with them and draft applications about their quitting.

If there are chapters then the commission closes them.

All bank accounts must be closed. Completing documental work with enterprise's issues, a liquidator hands documents, which must be kept, to an archive and destroys all seals. The archive issues an additional certificate about keeping documents according the list.

After conducting all procedures, you have to prepare documents for the state register which will allow him or her to put information into the Register, to issue a certificate about liquidation.

Below you can read required list of these documents:
- Filling in application form (no. 7-opp) for conducting the state registration of legal entity's liquidation. This form is approved by The Ministry of Justice of Ukraine dated the 14th of October 2011 no. 3178/5;
- A certificate about lack of debts for taxes, including the Unified social contribution;
- A certificate from the archive about acceptance the documents for a long-time keeping.
You can submit all these documents by yourself or via mail with a note about receiving.

According to submitted documents the state register checks liquidation procedure and puts information about it into the Unified State Register. Then register sends a note about it to the commission.

We remind you that this is the second part of the series about company's liquidation in Ukraine. General matters were examined in the first article.
We are ready to help you!
Contact us by mail [email protected] or by filling out the form: