Practice of legal services for a foreign company entering the Ukrainian market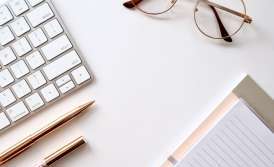 When a foreign company intends to enter the Ukrainian market, as a rule, it is a long-term perspective. For such cases it is quite usual to relocate management and employees from abroad, to maintain a full office with accounting.
However, what to do if the work in Ukraine is of project nature and it is not economically expedient to be permanently in Ukraine? In this publication, we will talk about our experience of supporting non-resident companies that have implemented short-term projects in our country.
Read also: How To Get Money Out Of Your Company Abroad?
Task 1: Organizing a remote office
If the implementation of the project provides for the hiring of personnel in Ukraine, one cannot do without a business entity. In this case, there are two possible options:
Through an independent outstaff company, which will recruit and provide the appropriate personnel.
This option is suitable only if payment for the services / works will be made to the account of a non-resident company and the outstaffer company will be a contractor.
Through a Ukrainian company, whose founder is a non-resident itself. This option is suitable if the payment is to be made to the Ukrainian company.
There is also an option to set up a representative office of a foreign company in Ukraine. However, even taking into account the latest easing of some regulatory requirements, this option may be quite difficult to implement. Besides, representative offices are still an imperfect form for many specialized works and services that require licenses, permits, etc.
You may also like: Legal Assistance And Support Of Outstaff Companies
How to simplify the procedure of starting an office that functions as described in option 2?
Let's consider a possible scenario on the example of one of our European Clients.
Entering a foreign market for project work, as a rule, does not require permanent partners. This is the situation our Client had. For fast and optimal project launch, we offered the following algorithm:
On the basis of a power of attorney previously sent to us by international courier delivery service, our lawyers registered the company in Ukraine, the founder of which was a foreign company of our Client. The main difficulty for the Client was the apostilization of documents. This is probably the only part of the process that we cannot support personally, but it is carried out with our constant remote advisory support. One of our firm's lawyers acted as an interim manager;
As the payment for the project was to come from a newly established Ukrainian company, it was important for the Client to have a foreign executive. Our lawyers obtained a permit to work in Ukraine for the candidate proposed by the Client;
The last important element in launching the office was opening a bank account. For this purpose, the foreign manager had to come to Ukraine, but only for one day. The impossibility of his permanent stay in our country was previously agreed upon. He had to come to Ukraine once for electronic digital signature, corporate and personal bank account opening.
You may also like: How To Replenish The Company's Assets

All further actions were performed by our legal and accounting departments, while the manager could stay abroad, remotely confirming necessary payments and reports. Our lawyers acted under a power of attorney, which allowed us, except for the banking arrangements, perform the following actions:
negotiating and signing agreements authorized by the Client;
recruiting and dismissing personnel, including signing personnel records;
obtaining the necessary permits, certificates, which were required for or from government authorities and contractors.
In order to maximally meet the needs of the Client, both from the position of state authorities and its contractors, a sublease agreement was executed for a part of the office space of our firm, where our lawyers could, on the basis of a power of attorney, both conduct negotiations, confirm the reality of the office location in Ukraine and receive the correspondence required by the Client.

Solution of personnel issues for foreign companies intending to work in Ukraine
As mentioned above, a power of attorney was issued to our lawyers for a number of legal actions, including those related to personnel.
All the Client had to do was to conduct an online interview and give us the contacts of his ideal candidate. Then our lawyers and accountants completely closed all personnel issues, namely:
Developed employment agreements taking into account the urgency of the project and the uncertainty of the final deadline;
Ensured recruitment, signing of employment agreements (including remotely, with employees in remote regions of Ukraine) and other personnel documentation;
Accrued and paid salaries, social security contributions and other mandatory state payments;
Provided life insurance and medical insurance;
Processed and made payments related to vacations, business trips, overtime work and performance bonuses;
Registered dismissals and filled out employment records, as well as prepared other personnel documentation.
In addition to the legal and accounting aspects, our specialists helped with the organization of project work, as there were no company management or project managers in Ukraine, and online communication often needed clarification "on the spot".
You may also like: Employment Relations Of Foreign Companies Operating In Ukraine
Legal assistance to a foreign company that has completed its project in Ukraine
Upon the project completion, further needs of the Clients are usually focused on:
Income repatriation;

Deciding the future of the company.
Getting out of funds from the country is closely monitored by the regulatory authorities, and therefore it is critical that the process is properly organized.
Depending on the form of doing business in Ukraine, there are the following options for repatriation of income:
Distribution of dividends;
Returning proceeds of sales.
Each of the options has its own rules of application, which have tax or documentary implications. Alternative repatriation options are possible, but there must be sufficient grounds for their implementation. In their absence, one may face serious problems with the regulatory authorities.
As for the further destiny of the company in Ukraine, the following options are possible:
Finalization of the documentary work and applying for liquidation of the company. This option is the most common, but relatively long and expensive. The liquidation of business registered in Kyiv may take months or sometimes years.
Conversion into a "shelf company". In this case, the company is not liquidated, but no one is listed therein, except the director. You must leave sufficient funds on the accounts to pay the salary of such a manager.
This option is suitable for companies whose operations may be restored with a current or other customer in Ukraine. Such company, in the absence of new projects, can be transferred to the liquidation process under option 1 or sold.
Selling the company. This option is not common and is usually used when a Ukrainian company has certain licenses or permits, which are transferred together with a legal entity, or agreements concluded earlier make it interesting to acquire it for the purpose of participation in tenders.
If you want to get qualified legal assistance at any stage of your business activity in Ukraine, don't hesitate to contact us. We can help both with individual tasks, and provide complex legal support.

View our offer for foreign Clients.
We are ready to help you!
Contact us by mail [email protected] or by filling out the form: