Employment of person with a disability. Part 2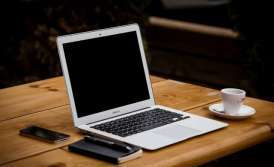 This material is a continuation of the series about employment of disabled people.

Working conditions for a disabled person is the most difficult problem. Disabled people very often quit. In this case you have to seek and hire another person who has a certificate about disability.

Compliance with laws becomes an important pert. If during a year one disabled person worked 2 months and quitted, the second one worked 7 months, the third one worked 3 months, the laws will be followed. General average number of disabled people will be calculated as a one unit which is necessary for a team of 35 persons.

After defining number of necessary vacancies, candidates will be found and got job, you have to submit documents for registration to the Fund of social defeating of disabled people. There is 10 business days for preparation of documents and submitting them. The required list is consisted of:
An application form which is approved by the Order of the Ministry of Labor dated the 14th of March 2007 no.98.
A copy of certificate about state registration of legal entity or a sole trader if they use hired workers.
A copy of certificate on inclusion into the Register of non-profitable organizations (for these ones who are kept at the expense of the state or local budgets).
Information about chapters if there ones.
Abovementioned documents must be confirmed by a notary office. You can submit originals for confirmation in the Fund. The procedure of registration is for free. After getting a list of documents, the Fund sends a note about registration within 10 days.

There are no sanctions for untimely registration. But you have to consider that if there are more than 8 workers at the moment of submitting reports and there is no registration in the Fund, then directors must take responsibility for this according to the Article 188-1 of the Code of Ukraine on Administrative Offences.

There are situations when it is not impossible to comply with the laws and employee necessary amount of disabled people objectively. Fee must be paid in this case. Amount of the fee depends how many working places for disabled people should have been organized. If general average number of workers is more than 8 but less than 15 then the fee will be the half of general average salary which was declared by an enterprise. If there are more than 15 workers then the fee is general average salary for every vacancy which wasn't occupied by a disabled person. According to these examples, if there are 35 workers then the fee will be paid for one vacancy and if there is 38 workers then the fee will be paid for two vacancies.

If you find out about it on your enterprise then it is better to hire a disabled person, calculate the fee and pay it until the 15th of April. After 15th of April the fee will be increased according to the amount of a fine. The fine will be calculated for the whole sum arrears during period of its formation by workers of the Fund. The size of fee is 120% year rate of the National bank of Ukraine.

There is another important matter. The sum of pension contributions is calculated separately from the other workers' taxation base for disabled people. It is 4% (but not 32% as for everyone) from the size of factual exes for salaries, including exes for general, additional salaries, other encouraging exes in a natural form, amounts of payment 5 days of temporary disability which are compensated by money of employer and by support in order to temporary disability.

We remind you that this is the second part of this series about employment of disabled people. The general matters which are related to this procedure were examined in the first part.
We are ready to help you!
Contact us by mail [email protected] or by filling out the form: