Installing a cash register for a point of sale for alcohol: Accountant Advice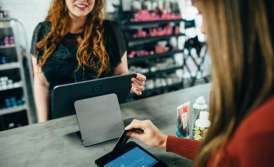 Some business activities are "especially complex" in terms of accounting. This depends on the rules for conducting such activities and the requirements for them established by law. They include a retail store containing alcohol in its range of products.
Today we will elaborate on the organization of accounting of a store or any other alcohol sale point, as well as on the mandatory installation of a cash register in 2020
You may also like: Accounting Support Of A Company Entering The Market
How to properly organize the accounting of alcohol sales?
According to the law, alcohol can be conventionally divided into "strong" alcohol, high alcohol content drinks, and low alcohol drinks (beer, cider, etc.). For simplicity and better understanding, we will distinguish between alcohol and beer. If you want to get more information on the sale of a particular type of alcoholic beverages, please contact our specialists.
High alcohol content drinks sales
When retailing in a store or a catering establishment (cafes, bars, restaurants), the taxation schemes will be the same.
In case of alcohol sales, the subject of business activity, either an LLC, a sole proprietor or an individual entrepreneur must:
Use the general taxation system;
Register a cash register, or even a few if you want to use several cash registers at the establishment;
Obtain an Alcoholic Beverage Retail License with indication of all cash registers registered at the point of sale.
To sell alcohol, you are obliged to have a cash register. Before you start using it at a point of sale, you need to sign a service agreement with a service center and register the cash register with the tax authorities.

Read also: Accounting News For Sole Proprietors In 2020
It's worth remembering that you shall also meet certain requirements related to the place of storage and sale of alcohol to obtain a license. Thus, if you want to sell alcohol via the Internet, for example, without the actual premises specified in the license documents, it will be impossible to do so.
Beer sales.
To sell beer, you're not obliged to use the general taxation system, individual entrepreneurs can use a single tax, subject to other mandatory requirements, including:
Obtaining the Retail Alcohol Licence;
Mandatory documentary proof of receipts;
Issuance of a sales receipt for the sale and maintenance of the Payment Transaction Record Book, and if the turnover exceeds 1 million per year, they are obliged to use the cash register;
Please note! Since August 1, cash registers will be mandatory for all, from the effective date of the Law No. 128 "On the use of cash registers …", which has been postponed due to the coronavirus disease.
If the turnover exceeds 1 million per year, you must register as the VAT payer.
That is, your choice of the taxation system and the need to install the cash register depends primarily on what kind of alcohol you are going to sell and on your annual turnover.

Accountant advice on organizing the work of the cash register at the alcohol store
Of course, we are not able to cover all the nuances of keeping records of the alcohol sale point within one publication, but we will try to indicate the most important issues that should not be missed in the process of accounting of this activity.
When programming goods in the cash register system, you must enter the full name of each item with the code according to the Ukrainian Classification of Goods of Foreign Economic Activity. This requirement has also been postponed to August 1. Non-compliance with this requirement is subject to a fine of 300 non-taxable minimums, i.e. UAH 5,100;
In addition, special attention should be paid to the goods price tags, because in the retail trade it is obligatory to have a price tag for each unit of goods. Lack of price tags threatens with penalties in the amount of not less than 85 UAH for each product without a price tag for simplified taxation, or not less than 30% of the value of the "priceless" lot of products;
One of the things that individual entrepreneurs often miss is the "special" formalization of supply. Alcohol for further resale may only be purchased from a vendor with a Wholesale Alcohol License. The bill of lading must necessarily be written out with the indication of the buyer (the name of your business entity), otherwise the goods are considered to be improperly accepted, with no receipt documents. And this entails a fine in the amount of 200% of unaccounted goods, but not less than UAH 17K.
In our practice, we had a case where an individual entrepreneur bought alcohol in a supermarket and registered it under a receipt from the store. It's a very grave breach of accounting rules and threatens the aforementioned fine;
In addition, don't forget that alcohol includes an excise duty, which is charged on the amount sold with VAT.
The report on the excise duty should be submitted monthly, regardless of whether you conducted economic activity during this period or not.
If you are afraid to miss something and do not want to start your business with fines, don't hesitate to contact us. We can help both to obtain a license to sell alcohol and to organize the accounting of your business activity.

We are ready to help you!
Contact us by mail [email protected], by phone number +38 044 499 47 99or by filling out the form:
We are ready to help you!
Contact us by mail [email protected], by phone number +38 044 499 47 99or by filling out the form: