Where To Apply For An Electricity Supply License?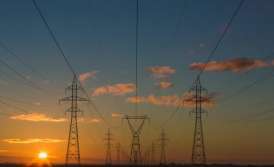 To obtain the Electricity Supply License, you must submit the documents to the National Energy and Utilities Regulatory Commission (NEURC). It is located at the following address: 19, Smolenska Str., Kyiv. Contact telephone numbers: (044) 204-48-15; (044) 204-70-76.
In order to obtain the license, the applicant shall prepare a package of documents (application, information about the means of activity and their description) and submit it to the abovementioned address.
Pursuant to the law of Ukraine, the National Energy and Utilities Regulatory Commission (NEURC) should make a final decision on granting / rejecting the license within ten business days from the date of submission of the application. In fact, everything can happen more quickly. We know many cases when the decision was made not on the last day of the deadline.
The NEURC holds regular meetings, but not on a daily basis. The schedule of meetings of the Commission for the current month and the results of consideration of the application can be found on the NEURC official website.
Today, the Electricity Supply License is no longer issued in a paper form, and the fact confirming the obtainment of the license is the decision of the NEURC to grant a license published on its website. After the publication of a positive decision, the applicant must pay the administrative fee in the amount of UAH 2,102 (as of January 2020) within ten days.
Remember that obtaining a license is only the first step to starting a company that has the right to sell and supply electricity. The next step will be multistage inclusion in the new electricity market of Ukraine.
Read more about the procedure for obtaining an Electricity Licence and other important steps to start your business here:
Procedure For Registration In A New Electricity Market Of Ukraine
How To Get Registered With Oblenergo?
Obtaining An Electricity And Gas License.
Requirements To The Website Of The Electricity Supply Company
If you want to obtain the Electricity Supply License quickly and easily, don't hesitate to call us!
We are ready to help you!
Contact us by mail [email protected], by phone number +38 044 499 47 99or by filling out the form: