Personnel accounting and work with employees in representative offices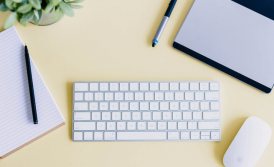 Representation of business entities is not a legal entity and does not carry out independent business activities. In all cases, he acts on behalf of a foreign company. However, in addition to the main activity, there are a number of mandatory ones.
Not every representative office is ready to keep comprehensive records, because it is not about business, but about routine. Especially if the workers are foreigners or the vast majority of them. Here you should know the Ukrainian tax legislation and get acquainted with the so-called local "bureaucracy".
To facilitate the process, minimize the cost of accounting, avoid fines and timely advice on a number of important issues, there are companies like ours, which are ready to perform this work professionally and with a guarantee, providing a number of benefits:
you do not need to arrange one or more other jobs for the accountant (s) in your office, keep in mind that this is usually not economically feasible;
personal client-manager who is constantly in touch during working hours;
comprehensive and quick solutions to your inquiries, answers to important questions, which conditionally does not allow you to feel the "distance" of the accountant;
professionalism and efficiency;
there is no need for hiring, adaptation to the corporate system, control.
The company providing accounting services is responsible for the timeliness, accuracy of documentation and financial calculations. This means that bills and taxes can be paid on time and forget about accounting for a while. The result is simple - a message from your client manager and confirmation in the form of documentation.
This text is being translated.
We are ready to help you!
Contact us by mail [email protected], by phone number +38 044 499 47 99or by filling out the form: